Diseases, Forgery Prevent Hundreds From Joining UPDF In Jinja
By Bamutaze Sam Mwanjje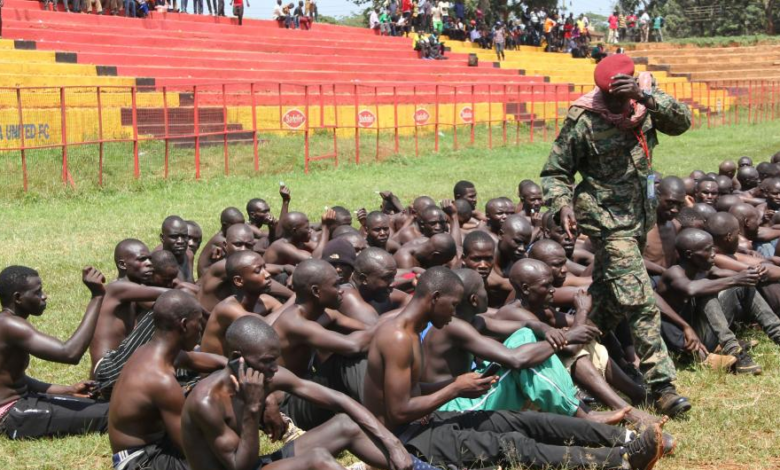 The Uganda Peoples Defense Forces (UPDF) recruitment exercise at Kakindu stadium in Jinja city on Monday was marred by forgeries of academic documents and national identity cards by recruits.
Over 5,000 youthful applicants from the districts of Buvuma, Jinja, Kayunga and Jinja turned up for the exercise and underwent physical and medical examinations on arrival.
Unfortunately, 150 recruits had forged academic documents and 28 recruits had fake national identity cards. An unspecified number of the youths presented fake recommendation letters from offices of the GISOs and DISOs of the said districts.
Speaking to Charmar News, the recruitment station health team said 200 participants tested positive for hepatitis B, diabetes and asthma disqualifying them from joining the UPDF.
One Evelyn Nambi, a dweller of Buvuma district said her disqualification came after she misplaced her academic documents. "I misplaced my original academic documents and I had only photocopies," she said.
Charles Kabona, the UPDF's first division spokesperson, says they received a big number of youths willing to join the force though their target was 215 recruits from all three districts.