DPP sanctions charges against Katanga murder suspects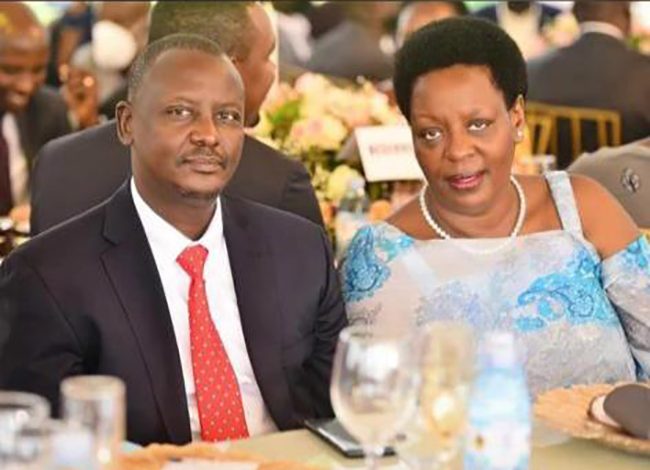 The Director of Public Prosecutions, Jane Frances Abodo, has taken significant steps in response to the heartbreaking incident involving the late Henry Katanga.
This tragic incident unfolded earlier this month when reports emerged of the fatal shooting of businessman Katanga at his residence in Mbuya, Kampala, during the early hours of the morning
Abodo has given the green light for the prosecution to file Murder charges against Katanga Molly, the wife of the deceased.
Adding to this, Abodo has also authorized charges of Destroying Evidence against Kakwanza Patricia and Nkwanzi Martha Katanga for their alleged involvement in tampering with crucial evidence at the crime scene.
In an official statement released by the DPP's office, it was revealed that Abodo has further sanctioned charges of Accessory after the fact of murder against Amanyire George and Otai Charles for allegedly aiding the suspects in escaping justice.
Following the murder of Henry Katanga, joint investigative efforts between the DPP and the CID have been diligently at work, leading to the apprehension of the involved suspects.
The suspects are scheduled to make their appearance in the Nakawa Chief Magistrates Court, where the charges will be officially communicated to them.
However, due to health reasons, both Katanga Molly and Nkwanzi Martha Katanga will not be able to attend the court proceedings as they are currently hospitalized.