EXCLUSIVE INTERVIEW: Yvonne Mpanga, ideator of Business Trendsetters' Forum talks mindset change and business success
On August 31st, 2023, Uganda crème de la crème in the corporate world will gather at Sheraton Hotel in Kampala to discuss the theme Mindset Change Enabling Reinvention In Business' at the 4th Business Trendsetters' Forum 2023.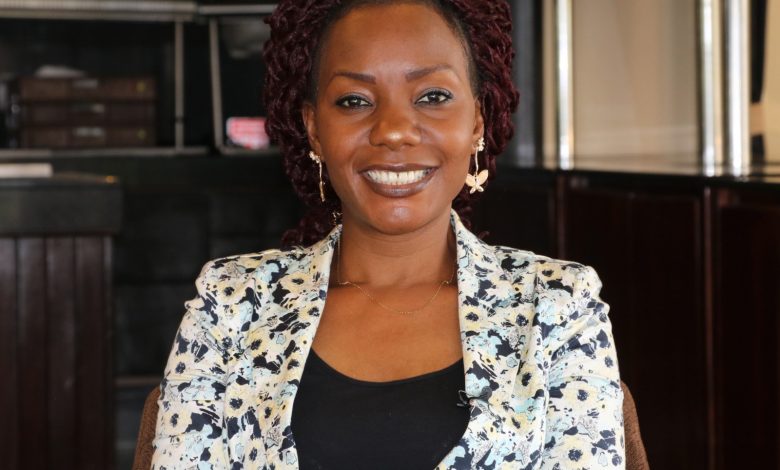 On August 31st, 2023, Uganda crème de la crème in the corporate world will gather at Sheraton Hotel in Kampala to discuss the theme Mindset Change Enabling Reinvention In Business' at the 4th Business Trendsetters' Forum 2023.
In this interview with Charmar News Editor Baz Waiswa, Yvonne Mpanga, the Executive Director and Founder of The Business Trendsetters Forum, explains what the event is all about and its impact on business development and growth.
For our readers who might not know, what is the Business Trendsetters' Forum all about?
Thank you, Baz. The Business Trendsetters' Forum is a meeting point for CEOs, business leaders and entrepreneurs who have set notable business trends or aspire to set notable business trends. By "notable" we mean "worthy of attention, unique, with commercial value and has potential to be scalable and impactful to the economy."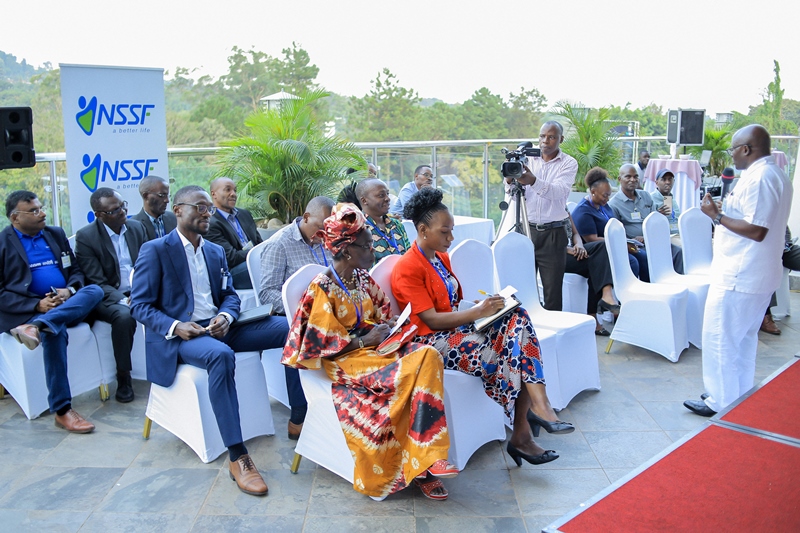 This idea came to mind in October 2017 when I realized that businesses thrive only when their uniqueness is harnessed, promoted and made commercially viable. So with that in mind, I made a WhatsApp group, together with like-minded people, with the sole purpose to identify, recognize promote and support through to transcendence any leader or entrepreneur that had set notable trends.
Some of these included the late Regina Mukiibi Mugogo, the first funeral services company director in Uganda, Josephat Macheta of COSEKE for Electronic Records management in East Africa, Peter Sematimba, the ideator of CBS and Valentine's Day celebrations promoter in Uganda.
Throw back #BTF2022.NOW #BTF2023 is here yet again…Don't miss the interractive Business Trendsetter's MINDSHIFT2090 challenge. Aug 31, Sheraton Kampala Hotel. 8a MINDSET CHANGE ENABLING REINVENTION IN BUSINESS. pic.twitter.com/AGxvCwePBq

— Yvonne Mpanga (@YvompaTwit) August 16, 2023
Others are Hajj Ashraf Simwogerere of "Ekina Uganda" or Ugawood as it is dubbed, Patrick Ayota of the NSSF Hi Innovator and many others with unique impact-filled business ideas.
Altogether we are about:
Networking, fostering business synergies and keeping close to the fire.
Encouraging and championing unique business innovations and new product development.
Mentor-ship, cross mentor-ship and reverse mentorship. It is for this reason that the Business Trendsetters' Forum has three categories, Global Business Trends for younger leaders (30 years and above), Business Trends, for older leaders (45 and above) and Youth Market Trends (for the millennial; below 25).
Reinvention of ideas.We also guide young Entrepreneurs in the discovery of untapped ideas to invent, re-invent, generate ideas, and set trends in their respective industries or areas of expertise.
Intelligence & bench marking and transcendence. Link up with the International Community of Trendsetters to share innovative ideas that ensure revenue generation that is not merely seasonal but with continuity and retention in mind.
Fostering partnerships and collaborations by encouraging value addition through partnerships and joint ventures for Buy Uganda Build Uganda (BUBU) and mutual growth.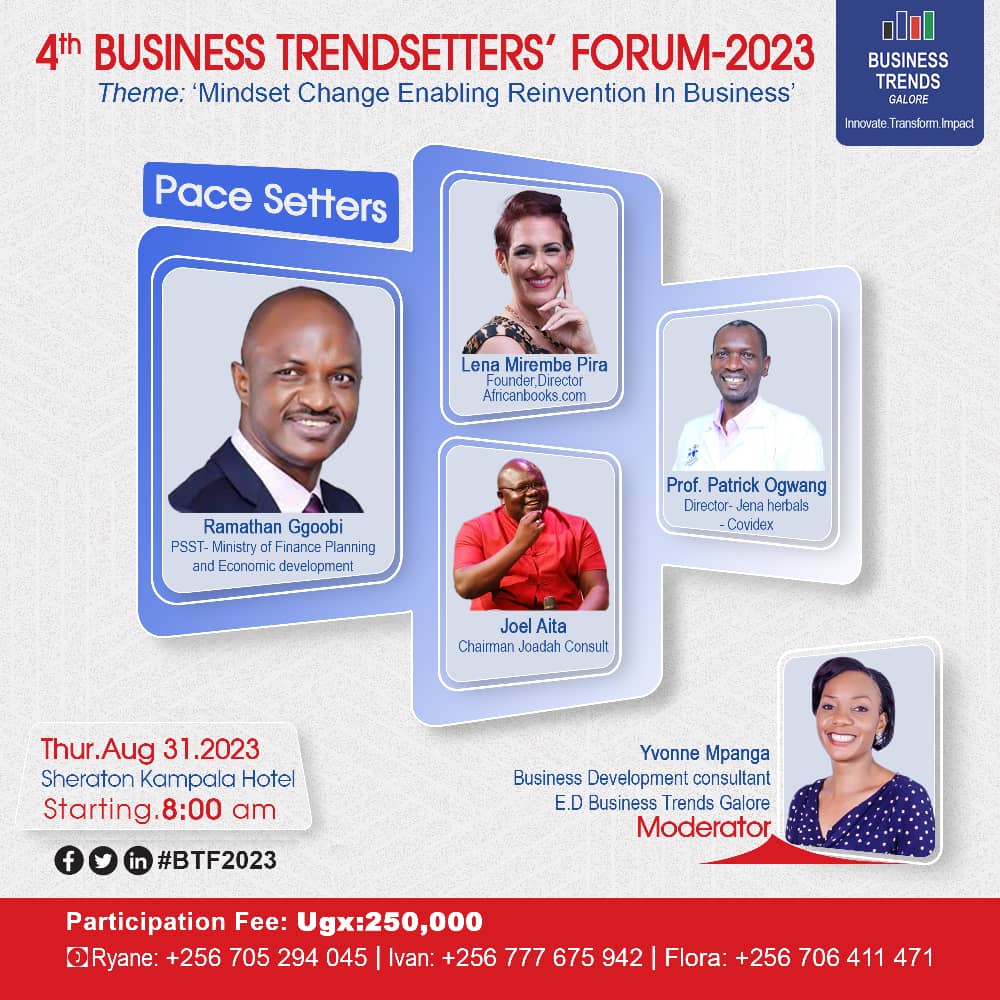 What should people who might wish to attend the Forum expect in terms of presentations and exhibitions? 
We have confirmed more than 50 young and old entrepreneurs who will showcase their innovative ways of doing business. We expect the pacesetters led by PSST Ramathan Ggoobi, Lena Mirembe Pira of Africanbooks.com, Joel Aita of Joadah Consult and Prof. Patrick Ogwang of Jena Herbals, the makers of COVIDEX.
We expect them to share tips on overcoming defeat at the ideation point to ensure business resilience.
In addition to that, there will be recognition of 2022/2023 Trendsetters in six categories including Public Sector, Private Sector, Business Hero, Youth, and Lifetime Achievers. All these were nominated by the public and zeroed down to by a team of Trendstracers.
It's you…yes you ….we are waiting for… pic.twitter.com/dHS3Nz1aYh

— Yvonne Mpanga (@YvompaTwit) August 11, 2023
In short, the 120 paid-up Trendsetters and the general public that seeks to reinvent themselves should expect to network, brainstorm and reflect on the future of their business sectors, and also unwind with some of the best soothing entertainers in East Africa today.
What are some of the business trends that you are looking out for showcasing at the Forum?
We are specifically looking for innovations in all sectors including health, IT, hospitality pharmaceuticals, manufacturing, services and community projects. The 2022 forum's activities included capacity building in business continuity and international health safety and environment certification, supported by GIZ.
2023 Business Trendsetter's Forum ➡️ AUG 31….AT SHERATON HOTEL….SUPPORTED BY:- ONOMO HOTEL @URAuganda @nssfug @CharmarNews @hipipo @jenalifeug @AfricanBook @rggoobi. Yabikoze….If you haven't got your ticket? You risk being a laggard. #BTF2023 pic.twitter.com/bdCH7fn21z

— Business Trends Galore (@Business_galore) August 1, 2023
This year Youth StartUp Academy has 20 Youth exhibitors showing us that indeed youthful is very useful. We have URA guiding all participants on the latest tax amendments, URSB on intellectual property, and hopefully UMEME and NSSF on the must-dos for business efficiency. The Exhibitions will be hybrid so our friends in the diaspora can as well follow online.
This year's theme is about mindset change, what do you want to achieve with such a topic?
Almost every economically obstructive problem facing Africa today revolves around the attitude, mentality and overall responses to how Africans view and respond to their challenges.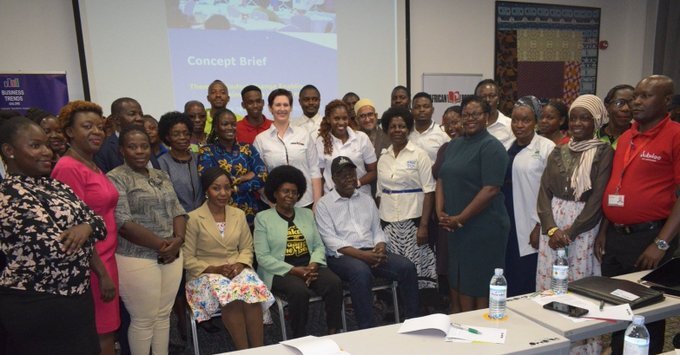 In Emmanuel Kirunda's book, Beyond The 4th Heritage, he attempts to dissect Africa's problem by identifying six Killer mindsets and how to overcome them.
He talks of; victimhood of post-colonial influence and over-dwelling on it, the inferiority complex whereby Africans feel inferior to Europeans and Asians, self-hate, whereby Africans hate themselves and want to embrace foreign cultures, herdism; whereby the African just sheepishly follows whatever the West decrees, copycatism; whereby we as Africans want to copy and consume foreign ideas and things.
The sixth killer mindset is the elite dilemma and worst of all, whereby the more educated Africans become, the more disconnected they become from our traditional roots.
Catch the 2023 Focal Pace Setter on Aug 31 at Sheraton @rggoobi MINDSET CHANGE ENABLING REINVENTION IN BUSINESS. Get your ticket now. #BTF2023 @hipipo @YvompaTwit pic.twitter.com/FzMeIbMoqr

— Business Trends Galore (@Business_galore) July 3, 2023
As the vision bearer of the Business Trendsesetters' Forum, I believe that step-by-step business people should look more for internally engineered solutions to their development than complete dependency on western solutions.
By reinventing the global trends to create local products and new trends for the years ahead, we have code-named this "OMUGENSONO gw'ebyenfuna" a new concoction that embraces "Omugendo and Omusono in Luganda to mean "Business Trends" 
The theme also points to reinvention, how can businesses reinvent themselves, coming from a pandemic and a digital global economy?
The reality is there is nothing completely new under the sun. Rather, there are always new ways of doing things or solving problems. Human basic needs go beyond the basics of food, shelter and warmth and revolve around continuous ways of working around earlier inventions to change old products and services so that they appear to be entirely new.
"Formalising business innovations, effective corporate governance… ability to track &follow trends is part of what every CEO, Business Leader& Entrepreneur must factor in to grow " @rggoobi, 2023 Business Trends Pacesetter. Get your ticket now to #BTF2023 pic.twitter.com/JdDVKcRor9

— Business Trends Galore (@Business_galore) May 29, 2023
With the right guidance and investment, we can have UgaMaps instead of Google Maps on our phones, we can have many more local products from furniture to clothing; even weapons if we allow ourselves to simply learn and implement rather than COPY or import in totality.
The pandemic normalized flexitime at work and online meetings. Digital Fin-tech solutions project that 90% of the world will be cashless and indeed Sweden, Finland and China today have 90% of their transactions cashless. How can we as Ugandans back up our gold in Kasanda and in Karamoja region with real value for ourselves? It's reinvention. New ways of doing old things using modern solutions available to us.
At the Forum, you will also give out awards, what kind of business leaders qualify to be recognized in such a manner?
Well Baz, our criteria are very simple. Is your product or service evidencing aspects of uniqueness and innovative? Are you the brain behind it? Is it scale-able and possibly impact-full? Have u been nominated by at least two people?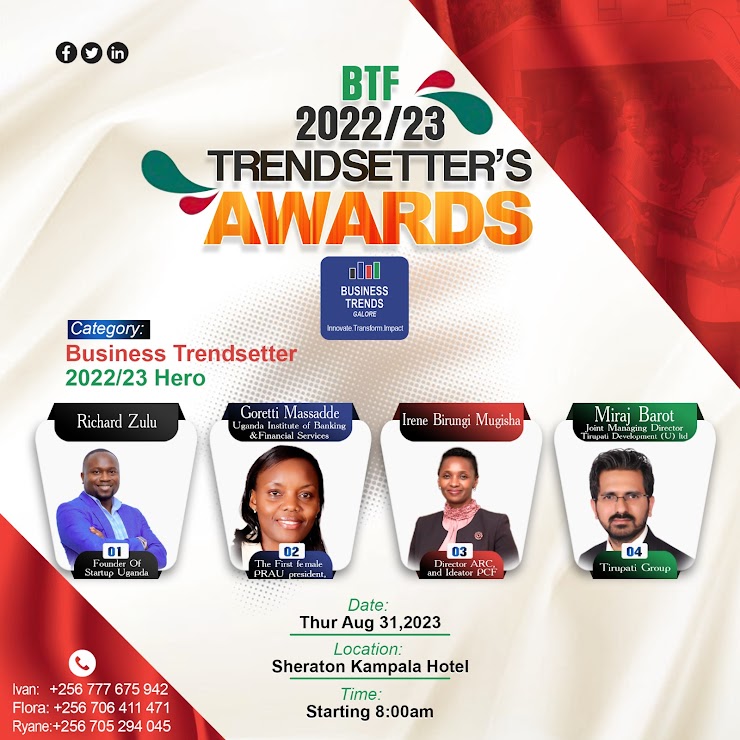 Then you qualify and our committee does independent research with the support of our Trendstracers who include journalists, fellow business people and the general public who follow our social media handles.
The award categories include:- 2022/23 Business Trendsetter-Public Sector, 2022/23 Business Trendsetter-Private Sector, 2022/23 Business Trendsetter-Business Hero, 2022/23 Business Trendsetter-Youth, and 2022/23 Business Trendsetters-Life Time Achievers.
Even as I speak, the nominees are circulating on Twitter, Facebook and linked in. Readers may vote CLICK HERE to add their voices to that of the Trendstracers.