FDC scorns UPDF deployment in DR Congo following Kasese school attack
We urge Mr Museveni to refrain from attempting to showcase military might to neighbouring countries when he has yet to secure our borders - FDC.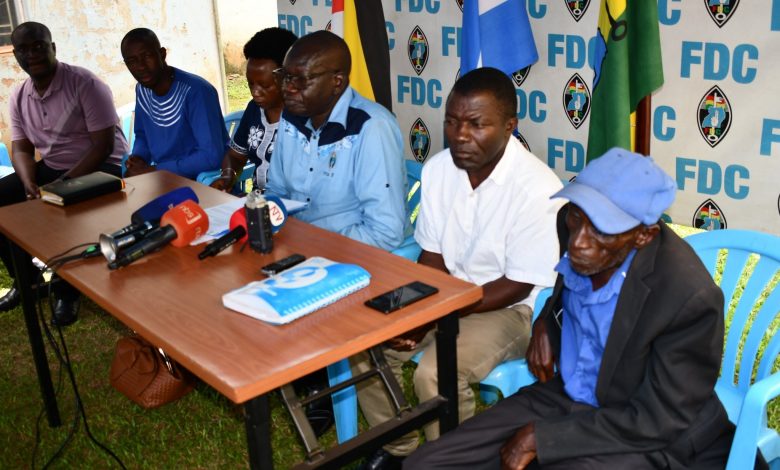 Forum for Democratic Change (FDC) Monday ridiculed the deployment of Uganda Peoples Defence Forces (UPDF) in the neighbouring Democratic Republic of Congo (DRC), saying it has had no impact.
The political party statement comes days after the attack on Lhubiriha Secondary School in Kasese by alleged Allied Democratic Forces rebels who base their operations in DRC. The attack left over 40 school children dead and an unknown number abducted.
FDC said, "We stand united with the people of Kasese in their time of great grief. As a nation, we mourn the loss of young lives at the hands of assailants whom the regime claims to be ADF rebels from the neighbouring Democratic Republic of Congo (DRC),"
"Recently, the Uganda Peoples Defence Forces (UPDF) deployed our soldiers to Congo without the approval of Parliament, under the operation named SHUJA. The objective of this operation was to eradicate the ADF rebels from Congo and effectively bring back the much-desired peace that has evaded us for decades,"
"However, despite three months passing since the deployment, there have been no tangible results. Taxpayers' money is being spent without any visible outcomes to justify this expenditure,"
"In this particular attack where we tragically lost over 40 children in a school, we were informed that the rebels infiltrated Uganda from Congo, carried out their mission by harking, shooting or burning, and returned with captives and provisions like food supplies without any hindrance,"
"We also curiously note that this particular attack came two days after the welcome release of the Obusinga Bwa Rwenzururu and the triumphant return of the Royal Guards to their homes,"
"The affected school is located 800m within the proximity of a police station, 1.5km of a Division Police headquarters and 2 km of a UPDF barracks. We also have information to the effect that those who committed this heinous crime were noticed 2 days within the area they struck and had two weeks before attacked Kasinde town across the border from Mpondwe killing several people. And yet all these incidents were not enough to attract the attention of our security forces to act to protect the civilian population.
"As the FDC, we call upon the UPDF to prioritize the protection of our borders to prevent any rebel incursions from Congo into Uganda,"
"As a nation, we derive direct benefits from these continued foreign deployments, which have continued to inflict pain on Ugandans, like the recent loss of our UPDF soldiers in Somalia,"
"We urge Mr Museveni to refrain from attempting to showcase military might to neighbouring countries when he has yet to secure our borders. It is reminiscent of a man who neglects his family's well-being but boasts to others in the village about his ability to provide for them,"