Female MPs push for regulation of DNA testing
"Can we add DNA test to that restricted list so that it is only done by a court order or to solve a problem?" a female MP asked. A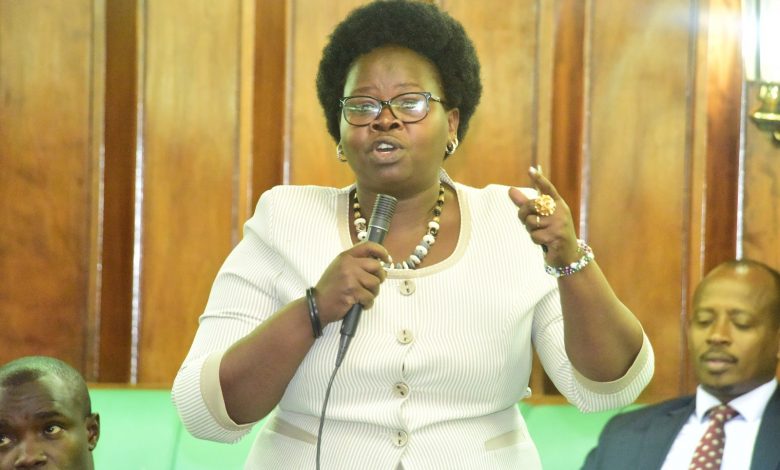 Members of Parliament (MPs) want government to regulate Deoxyribonucleic Acid (DNA) testing in the country.
This comes after a good number of member turned to the DNA to ascertain if they children in their homes are truly theirs.
The Deputy Speaker of Parliament, Thomas Tayebwa, during Tuesday sitting asked the Prime Minister, Robinah Nabbanja to table a statement offering guidance and regulations on the use of DNA tests that have become rampant in the country.
Tayebwa argued that the latest trend is destabilising the lives of innocent victims, who weren't party to the decisions their parents made.
"You need to come out and guide the nation because what is going on, innocent children are falling victim, you don't know what your parents were doing, all of a sudden someone says stop using my name, bring back your national ID," he said.
The Deputy Speaker warned that some very sharp businesses are likely to take advantage of the emotions surrounding DNA testing to establish DNA testing centres in every corner of the country. "And really the boy child is committing suicide, men are suffering. At least the mothers know who the fathers of the children are but the men are in big trouble," he started.
"But also men who are out there, by the time you go out there to make a test for 16 children, it means you also have your own issues. But you may find that someone is also looking after your own children somewhere,"
Ronald Afidra (Lower Madi County) wondered why men are suddenly taking interest in the matter for DNA yet for long, women have looked after children sired by their husbands from other relationships without any complaints.
"We know that to secure a child's future, it takes two parents and it has become an issue in this country where some women are looking after children of some men and they don't have any complaint, why is it now that men, including me are now complaining when we are looking after the children of others?" Afidra wondered.
Faith Nakut (Napak DWR) asked the Ministry of Health to include DNA tests among the restricted tests to be done in the country, saying that some men are going to fake DNA results in order to malign women and run away from their parental responsibilities.
"Can we add DNA test to that restricted list so that it is only done by a court order or to solve a problem? We want to save the mental health of our children and the men who are committing suicide, it isn't adding value to the economy.
We acknowledge that it has to be done, but it has to be done with guidance. There are people who are now faking results in Uganda in order to malign women to spoil their names and reject the children that they are supposed to acre for," Nakut asked.
Chris Baryomunsi (Minister of ICT and National Guidance) revealed that the Ministry of Health held a meeting with other stakeholders to establish if the clinics and hospitals offering DNA tests are accredited to offer these services with the intention of establishing the authenticity of these results.