Flutterwave Is Creating Endless Possibilities For Businesses Through Seamless Payments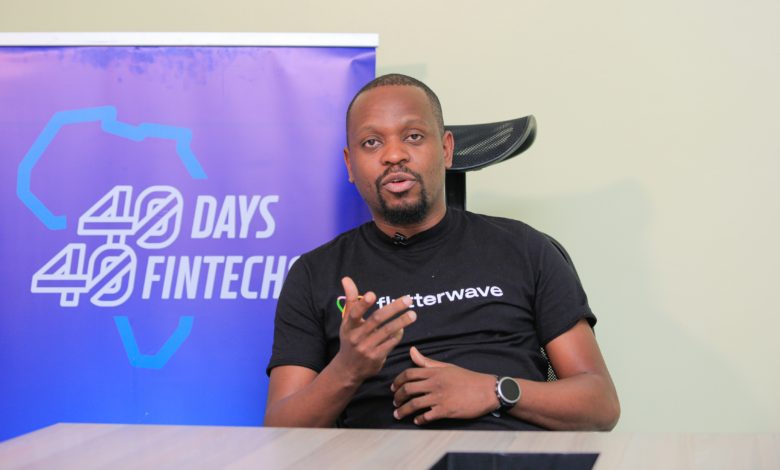 In 2021, Flutterwave received worldwide recognition for becoming an African FinTech Unicorn. By definition, a unicorn company is a startup with a valuation of over USD 1 billion.
Founded in 2016 in Nigeria, Flutterwave has since grown into a global Fintech company that provides an interoperable payment infrastructure for global merchants and payment service providers. According to a report by Aljazeera, Flutterwave has processed transactions valued at more than USD 16 billion in dozens of African countries.
Below is an interview Arnold Kwesiga, the Flutterwave Country Operations and Partnerships Manager for Uganda – he talks about how this organization is enhancing Financial Inclusion, empowering women, and supporting Businesses.
QN: What is Flutterwave and what do you do? 
ANS: Flutterwave is a FinTech company that provides a payment infrastructure for global merchants and payment service providers. We provide a one-stop platform for businesses to be able to receive/make payments through various avenues such as mobile money, and cards (debit and credit).
Our primary goal is to create endless possibilities through payments for businesses globally but with a special focus to grow in the African continent.
QN: For the time you have been in business, how do your numbers look like?
ANS: We look at our numbers from a global view. Since our inception, we have processed over 200M transactions worth over USD16B to date and serve more than 900,000 businesses including customers like Uber, Netflix, Flywire, Booking.com, etc. Uganda contributes to these numbers as it's a key market for Flutterwave and we are working to ensure we support more businesses in the country including those expanding here.
QN: As a FinTech unicorn, what are you doing to enhance Women's Financial Inclusion considering that women remain the least included?
ANS: Women are a key part of Flutterwave and our products ensure more access to digital financial services for women to drive their businesses and growth. We work with partners like the UNCDF and most recently ​​Women in Tech Uganda (WITU)to discuss how we can partner and drive initiatives that strengthen women's financial and digital literacy.
QN: As an entity actively involved in the FinTech space, are you implementing Level One Project Principles which are Industry Best Practices such as Tiered KYC, Low-Cost User Devices, Real-time/Immediate funds transfer, Same-day settlement, Pricing Transparency and Irrevocability?
ANS: By virtue of the fact that we partner with multiple service providers, from banks to telcos and aggregators, we are limited in what we can do despite the ambition.
Ultimately the call is to always ensure that our merchants experience no inconveniences, which might include ensuring that they are settled at the earliest possible time. Notwithstanding, in our quest to address the pain points of our customers we do not compromise on adhering to the regulations that govern treating customers fairly or the duty of due diligence for example minimum KYC requirements & pricing transparency.
QN: What is the state of Uganda's Fintech industry? Where are the opportunities and which are the challenges? 
ANS: Globally, Uganda ranks 172nd on Gross National Income (GNI) and 116th on the Network Readiness Index (NRI) according to the World Bank and the Portulans Institute, respectively.
The main driver of this is influenced by the 49 percent mobile penetration and 16 percent smart phone adoption which is higher than that of Rwanda and or South Africa.
A key driver for Uganda's inclusion in the digital economy is mobile money which unlike other digital economies does not require smartphone penetration. As such, we as FinTechs due to our agility are making strides towards increasing this digital transformation scope knowing full well the perceptions of our target audience, but without compromising on the need to harness the potential to do the futuristic stuff.
Among the key opportunities is the fact that a large portion of traders and consumers is still cash-driven. Working to have digital wallets is the next horizon for e-commerce players.
Secondly, the COVID-19 pandemic led to an uptake of cashless services; however the general decline in economic growth means that the increased adoption has not fully translated into commercial gains.
That said, the KYC process remains a big challenge for FinTechs. The government has an opportunity to use the national registries to provide data points for FinTechs to carry out KYC checks that will match the generally accepted standards without compromising the ease of onboarding for the day-to-day customer.
QN: In your opinion, how does the 40 Days 40 Fintechs initiative support the industry? What else needs to be done?
ANS: There is no doubt that the 40 Days 40 FinTechs initiative brings together like-minded digital finance practitioners from all walks of life to share experiences, synergies, and most importantly opportunities for interoperability.
All other stakeholders, (the regulator, UCC, NITA) need to be drawn into the conversation (initiative) to understand the bottlenecks of the FinTechs and commit in their respective jurisdictions to address or ease entry, existence, and prosperity as we all play a vital role in the digital mission of the country.