Government creates zones for better PDM implementation ahead of World Food Day
The 3rd Deputy Prime Minister, Rt. Hon. Nakadama Rukia Isanga said through PDM, the government is delivering inclusive economic growth.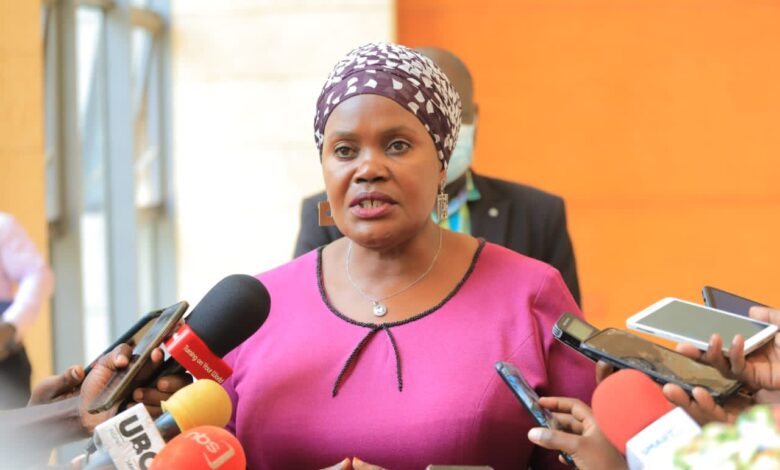 The government has established 14 new zones across the country that will guide the selection of enterprises in different parishes during the implementation of the Parish Development Model (PDM).
The 3rd Deputy Prime Minister, Nakadama Rukia Isanga, speaking at a high-level dialogue held Thursday at the Office of the Prime Minister ahead of the World Food Day on Sunday 16th October 2022 celebration, said through PDM, the government is delivering inclusive economic growth.
The Prime Minister added that this growth is targeted at the lowest administrative unit – the parish.
Nakadama said the new policy direction brought in by the PDM framework moves away from government-led free input mass distribution to a farmer-run and owned system of SACCOs based at the parish level with inbuilt credit to create a revolving fund.
"Under the Parish Development Model Framework, the Ministry of agriculture working with all other sector players will be guiding on enterprise selection, ensure adequate quantities and qualities of the seeds, breeding and stocking material, as well as ensure sustainable high yields through control of pests, vectors, and diseases for crops, animals and diseases," she said.
In addition, under the framework, the ministry will maintain and ensure the standards of both the inputs and produce from the farms, ensure that there is proper post-harvest management to avoid pre- and post-harvest losses as well as support primary processing through the provision of skills and assorted equipment.
During the dialogue, the Prime Minister called upon leaders and technocrats to fulfil their obligation of protecting the right of people to feed themselves with dignity, with sufficiency and ensure that the people adequately meet their dietary needs.
Nakadama also confirmed that the government approved the agriculture ministry's plan of responding to the looming food crisis in the country by giving the ministry a green light to submit a supplementary budget.
As the country commemorates World Food Day, the Prime Minister noted that there is a need to reflect on the country's food and nutrition security situation, consider reviewing food policies and make amendments where necessary under the spirit of "leave no one behind".
The national World Food Day celebrations will take place at the National Crop Resources Research Institute (NACRI) in Namulonge on Sunday 16th October 2022.
The theme of this year's World Food Day will be "Leave no on behind: Better production, Better Nutrition, Better environment, and a better life"