Health ministry reports Ebola death in Kagadi district as the virus continues to spread
In his national address, President Yoweri Museveni assured the country that government was in charge and there was no need control measures like the lockdown.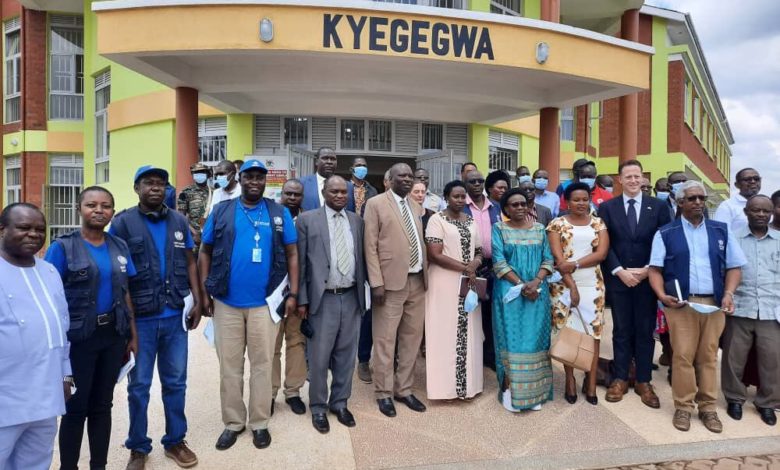 The Ministry of Health has this Friday morning reported a confirmed case of the Ebola Virus Disease in Kagadi district in central Uganda.
The ministry's Senior Public Relations Officer, Emmanuel Ainebyoona, said the victim is a 23-year-old. He didn't say if it is a female or male.
Kagadi becomes the fourth district to have a confirmed Ebola case after Mubede where it was first reported, Kyegegwa and Kassanda. This puts the country on high alert and at risk.
Ainebyoona revealed that as of September 29 2022, the cumulative confirmed cases stood at 35 following 4 new confirmed cases in Mubende (3) and Kagadi (1). He added that the confirmed deaths stand at 7 following 1 new death in Kagadi.
Meanwhile, the Minister of Health Dr Ruth Jane Aceng and Minister of State General Duties Jennifer Kawoya were in Kassanda and Kyegegwa attending district task force meetings.
Dr Aceng has also directed district leaders to return the vehicles donated during the COVID-19 pandemic to their core use of surveillance. "These vehicles are not for attending workshops and conferences," she is quoted saying while in Kassanda.
The ministry also oriented over 60 Religious leaders from the Church of Uganda Mityana diocese (Mityana, Mubende, Kasanda, Kiboga and Kyankwanzi) on Ebola Virus Disease risk communication.
Speaking at the East Africa Healthcare Federation conference under the theme 'building resilient systems to respond to the evolving health challenges' Dr Diana Atwine, the Permanent Secretary of the ministry of health said there is no need for panic about the ongoing Ebola outbreak.
"Everything is under control in Mubende and neighbouring affected districts. Just take extra caution at an individual level, as per the shared preventive guidelines," she advised.