How Neexa AI is helping businesses achieve their sales target remotely
Neexa AI functions as a 24/7 AI sales agent for your business. It handles inquiries, addresses objections, and closes simple deals.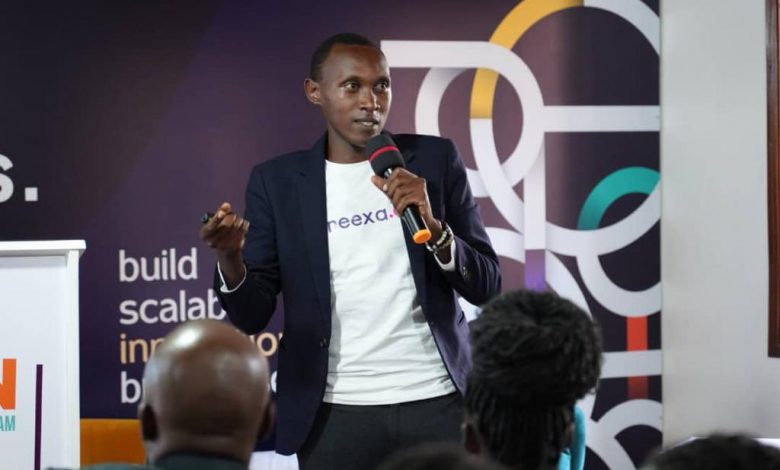 The sustainability of most businesses largely depends on the output of the sales and marketing teams. But hitting the sales targets can be cumbersome and hard to achieve. Some companies struggle to assemble a productive team because they lack the financial resources to facilitate their sales activities.
But thanks to technology, corporations and Small and Medium Enterprises (SMEs) can now use Artificial Intelligence (AI) to interact with potential customers and close sales deals digitally. AI is proving to be the solution that companies that can't hire salespeople have been waiting for.
In Uganda, a company called Campaignity Technology created a technology called Neexa AI that engages customers with human-like text chat using Artificial Intelligence with the objective of selling.
In an interview with Charmar News, Ethan Bampeire, the Co-founder of Neexa AI said their technology works as a sales assistant. He said it is designed to address customer needs, customer objections, negotiate and close deals on the user's behalf, any time of the day.
The Neexa AI works with websites and WhatsApp. Bampeire said they are working on enabling it to function on other platforms like Facebook and Instagram.
A Neexa AI widget is added to the customer's website or WhatsApp. Once this has been set up, an AI chatbot pops up for the interaction between the customer and the AI bot to commence.
NeexaAI features
Bampaire says that Neexa AI features include negotiation skills, timely responses, industry-specific knowledge, and human-like responses and it is available twenty-four seven.
It comes with a dashboard that helps the user to see chats and take over from AI if the user sees fit, change settings, update business information and products and customize the tone and voice of the AI agent.
It can answer any question, Bampaire said, adding that it only fails a question when that particular information being looked for was not put in the system. He says all these functionalities are made to help the user make more sales.
Bampaire said NeexaAI works well with Business to Customer (B2C) businesses and wouldn't recommend it for Business to Business (B2B). "B2B also has some value but B2C are the ones the find the best value," he said.
He said that with Neexa AI, they are looking at an Africa where business growth is effortless.
Customer safety & security 
Bampaire said they took the precautionary security checks to ensure that users are safe from any security breach like fraud. He encouraged users to only provide information which they want the public to know, not private information.
They have put a disclaimer alerting users that they are interacting with Artificial Intelligence. This is one way of exhibiting transparency. "We are able to provide a platform without errors. We have the Secure Sockets Layer (SSL) certificate on the platform," he said.
An SSL certificate is a digital certificate that authenticates a website's identity and enables an encrypted connection.
 Cost of Neexa AI
Like many startups, to access Neexa AI, you have to incur a cost. However, you can choose to use a free version of Neexa AI. The free version has some limitations that you cannot get when you pay for a standard or premium version.
The benefits of the free version are that you have 100 free monthly responses that can be generated in the NeexaAI chat – the back-and-forth interaction between the customer and the bot.
The standard version of Neexa AI comes at a cost of $49 per month if you pay for an annual package, however, if you are paying monthly, you pay $65. The benefits of using the standard version are that you get 1000 responses, tech support and WhatsApp integration.
The Premium version which comes for $149 per month if you are paying for a year and $199 if you choose a monthly payment plan gives you 3500 responses, a WhatsApp integration, tech support, training and access to what they call a success manager.
Bampaire said paid plans offer the user guaranteed value and commitment. He said Neexa AI is cheap because it saves you the cost of facilitating salespeople to go the field and it works twenty-four-seven.
"Unfortunately, the AI cannot go to the field, so it cannot replace salespeople. Also, we want the platform to support salespeople but not replace them entirely," he said.
Good public reviews
Since it was fully rolled out in May 2023, Neexa AI has received good reviews from customers; however, Bampaire notes that they need to do more sensitization and get the public to understand the product.
"The people who understand it are getting maximum benefits. They are using Neexa AI to enhance their sales processes and customer care," he said, adding, "The user experience is good,"
About Campaignity Technologies
Campaignity Technologies was founded by Bampaire and Simon Nakibinge who is the company's Chief Technology Officer.
While Bampaire is on the ground running the company's day-to-day business, Nakibinge is in China studying for a Master's in Artificial Intelligence. He also builds the code that makes Neexa AI run.
Campaignity is changing the way African businesses thrive. It builds easy-to-use marketing and sales automation tools that work for the African market.