Inside MTN's silver jubilee of unequalled services to Ugandans
The fact that Celtel had been previously making Ugandans pay expensively for its services, would also end up, naturally, prompting millions of such aggrieved subscribers to switch to MTN out of revenge.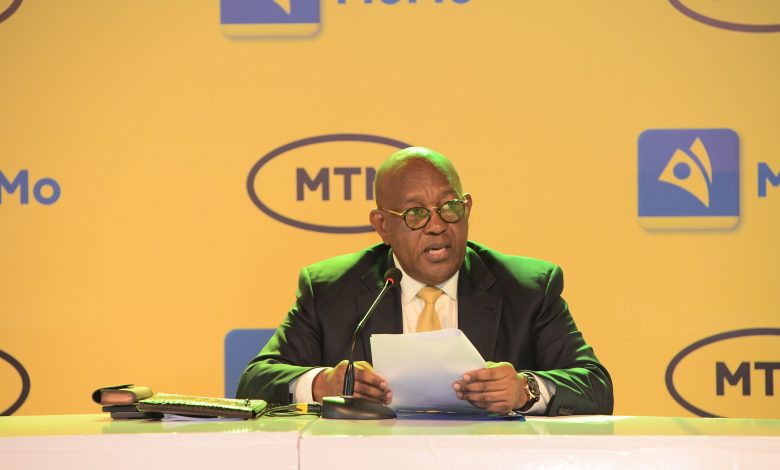 By Stephen Kasozi Muwambi
In the beginning, there was Celtel. That firm had been brought to Uganda by Ambassador Wasswa Birigwa, the grey-haired Forum for Democratic Change's (FDC's) chairperson.
Then, Uganda's Prince David Kintu Wasajja was working as one of the top managers at Celtel. To be able to access Celtel's services, the telecom's subscriber had to fork out monthly service fees to stay connected on that network.
Without paying the monthly subscription charges, a subscriber's mobile phone would become as good as dead. I recall vividly that many a subscriber would switch off their gadgets of communication altogether during the time they would find themselves unable to pay for the subscription.
On top of that, the subscriber had to pay extra for airtime that would be delivered via a small 'scratch' card. A subscriber was duty-bound to scratch and enter the numbers on that card into his phone system before he could start making calls.
Celtel had also arrived with its ridiculously oversized walk-talkie-like mobile phones or, read bars of mukwano-laundry-soap-like mobile phones, which were going for between a cool three million and five million Shillings a piece.
I still recall vividly how people like Samona and the deceased Andrew Kasagga Zzimwe would wear those phones around their waists because they were oversized to fit in many trouser pockets.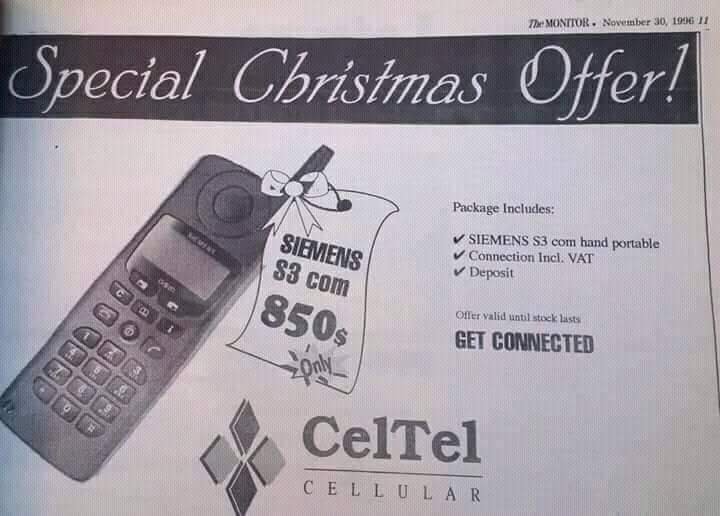 For the reason that those mobile phones were being exchanged for exorbitant prices, they would end up being too expensive for the common man to afford.
And for that reason, many folks out there in our villages, and the urban poor, would hence find themselves unable to acquire Celtel's mobile phones.
Subsequently, that would force Celtel to concentrate its services around the urban centres and hence deny this much-needed service to millions of Ugandans out there in the rural areas.
As many Ugandan subscribers were struggling to pay service fees levied by Celtel, the heavens one day answered their prayers by unleashing MTN to Uganda.
On October 16, 1998, to be exact, MTN opened up commercial business in Uganda. That was six months after MTN was licensed by the government of Uganda.
Shortly thereafter, the sharp new entrant to the Ugandan telecom market would launch into an ambitious campaign for the creation of a countrywide cable network which Celtel had recklessly neglected to reach out to.
Though that campaign cost MTN a lot of money in the short term, it would turn out to have been a well-advised idea in the long run.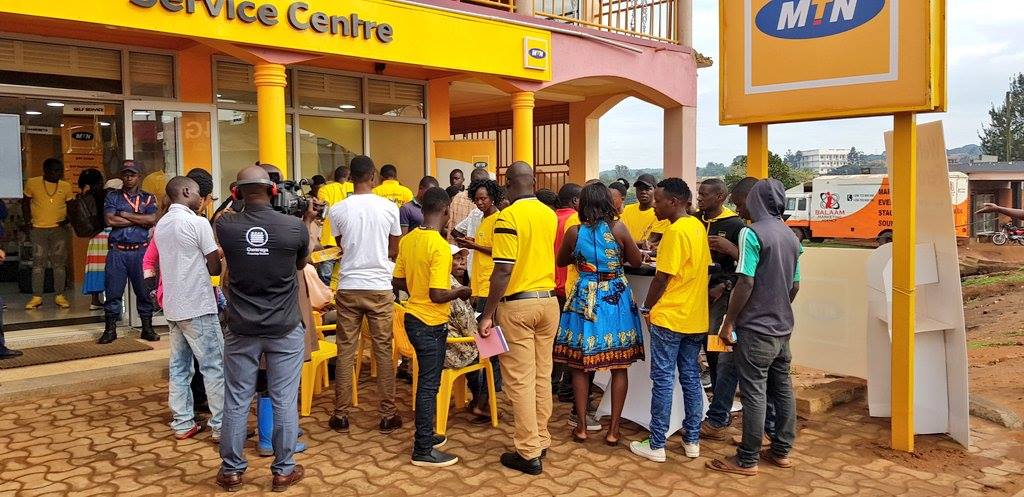 That view, since MTN's original idea of being everywhere, is what has proved for years to date to have been that telecom's very, very big game changer as well as its silver bullet and counting.
As MTN went everywhere, needless to state, that firm would also end up going on and on tapping into millions of formerly untapped Ugandans while making money upon money.
That goldmine, Celtel, despite having arrived much earlier than MTN, had bemusedly ignored to tap into by ignorantly concentrating its services around the urban centres.
Since Celtel had all along been taking Ugandans for granted by not powering its network better, millions of subscribers would end up upon MTN's arrival, switching to the new kid on the block. That was simply because the latter's network was honestly much more efficient and a lot better than the former's.
The fact that Celtel had been previously making Ugandans pay expensively for its services, would also end up, naturally, prompting millions of such aggrieved subscribers to switch to MTN out of revenge.
Having won the battle of taking their services everywhere, MTN proceeded to introduce on the Ugandan market its own branded mobile phones. Those gadgets were not only slightly cheaper as compared to those Celtel had been previously offering to the subscribers but were also stylish.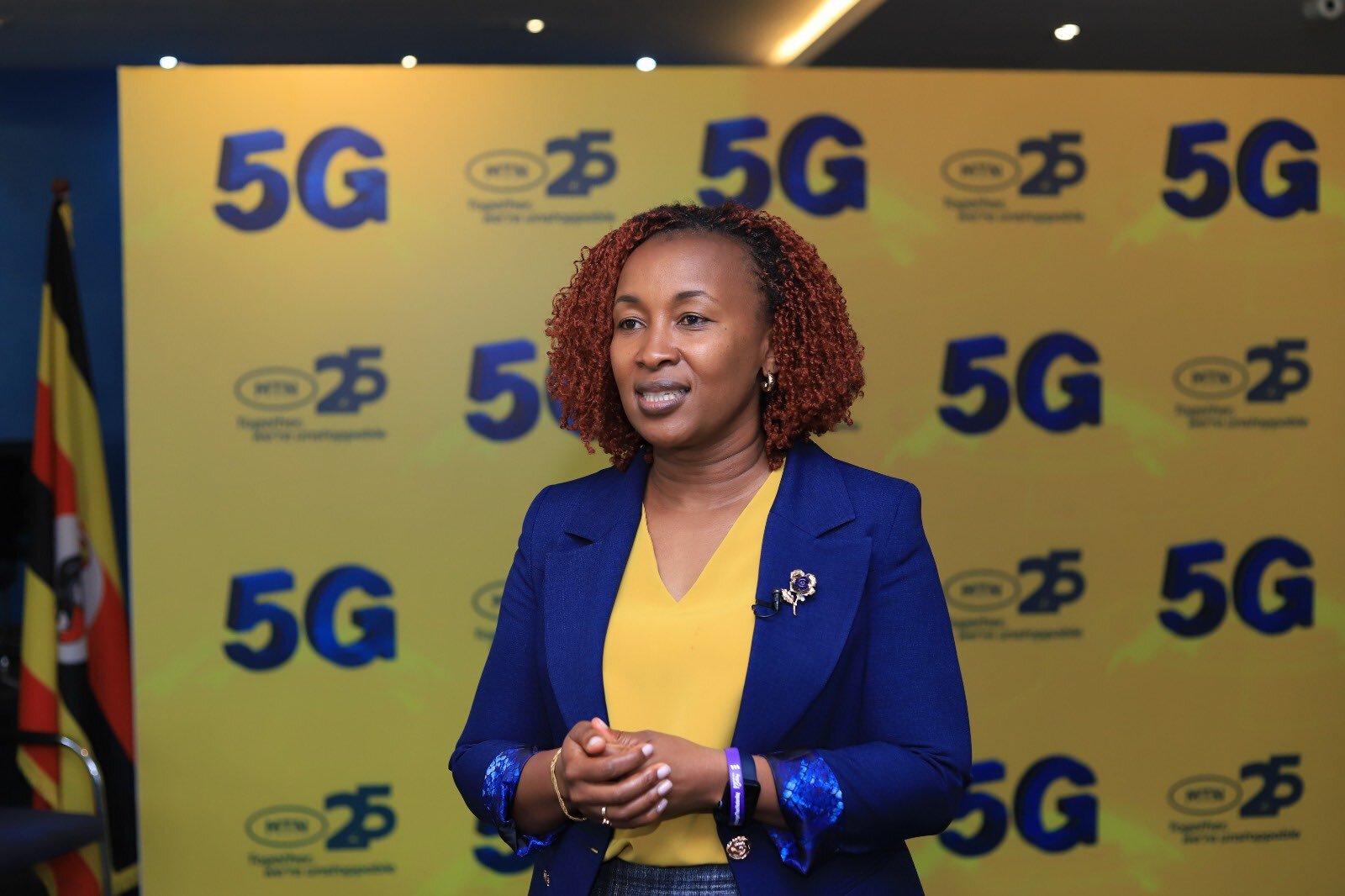 MTN would also start to open up agent shops upcountry. That would, even without saying it, help, in turn, the telecom firm further to outcompete Celtel, endear itself to millions of Ugandans, and of course, make more money and profits.
With the market now effectively taken over by MTN, Celtel would start panicking and looking for people to buy it out to escape from what had now turned into a much tougher market.
Warid would come along and buy out Celtel only to chicken out sooner than later by following Celtel to where it had disappeared to. Airtel has since bought out Warid and is still lagging behind MTN.
More pretenders such as Orange, Vodafone, Zain Uganda, Roke Telecom, and Smile Communications would join the market only to be swiftly dealt a knock-out punch by the now surging telecom champion in MTN. Even state-funded Uganda Telecom struggled.
By that time, MTN had helped to change the face of the telecom sector by introducing, to mention but much more critical, the mobile money service. MTN would do that in 2009.
That money transfer platform has since undoubtedly made life a lot better for many Ugandans who have had to use it for whatever kind of business.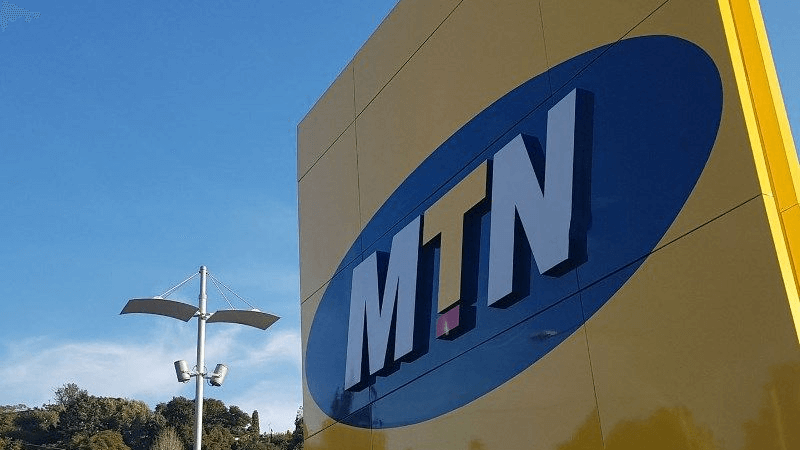 As we speak, MTN is one of the biggest country contributors to the national coffers in terms of taxes.
On top of all that, MTN is one of the few foreign investors that have been spending a lot of money on sports activities, refugee relief,  building houses for the less endowed Ugandans and natural disaster causes, among many such critical charity services.
I cannot wind up without pointing out the fact that it's only MTN which has since permitted Ugandans to eat out of their strong investment by selling out shares to them.
And to this end, MTN's shareholders are set to share out more than one hundred and twenty-five billion shillings out of the half-year profit this company has so far raked this year.