Mathias Mpuuga retables list of missing NUP supporters in Parliament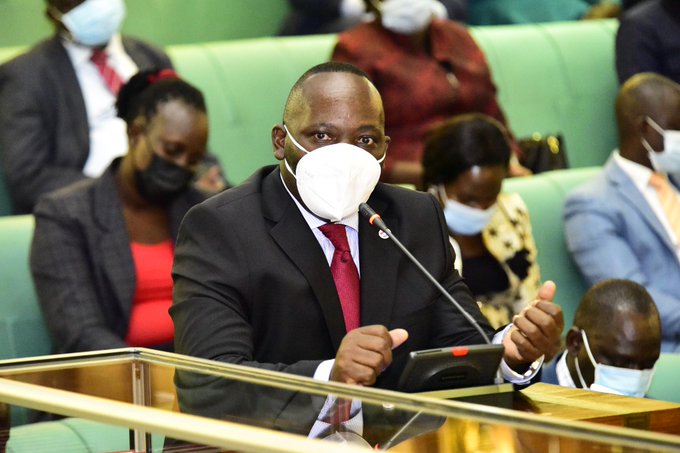 The Deputy Speaker of Parliament, the Right Honourable Thomas Tayebwa, has called for a meeting with the Prime Minister, the Leader of Opposition, government and opposition whips, shadow and cabinet Ministers of Security & Internal Affairs to meet on Friday to tackle the issues of abduction and forced disappearances of Ugandans.
His decision to call for this meeting came after Mathias Mpuuga, the Leader of Opposition, raised a critical matter concerning Human Rights abuses such as enforced disappearances and torture of Ugandans especially those affiliated to National Unity Platform, the opposition political party led by Bobi Wine, real names Robert Kyagulanyi Ssentamu.
Mpuuga said the abductions have resumed and yet nothing has been done to account for the victims whose names were submitted to Parliament earlier.
"As we speak, despite commitments from the government, the devil is back. Right Honourable Speaker, we have reports from families of a number of people abducted from places of work or were waylaid by people in uniform and un-uniformed in the infamous drones," he said.
Mpuuga added that Parliament had earlier in May asked the minister of security and foreign affairs to account for the missing people whose names he had tabled on the flow of parliament after having disappeared.
He wonders why the government hasn't taken any action to deliver an account on the matter having provided them with details of contacts of their families and names. To date, Mpuuga said, more people are being abducted and kept incommunicado.
"I would like to ask of our friends at the front bench that the record of this country is that while in government citizens were being abducted and you were ministers. To the Prime Minister, it will go on your record that while you were in government, people were abducted by drones," he noted.
Mpuuga went ahead to wonder whether President Yoweri Kaguta Museveni is still in charge or other people in power have seen him preside over the commemoration and disappearance of the late Benedicto Kiwanuka whom he thinks was also a victim of abduction.
While disappearing from the floor of Parliament, Mpuuga resubmitted the list of names of people who disappeared and have never been seen again.
"Is it safe to say that the Ministry of Internal Affairs and by extension the state is aware of these disappearances?" Mpuuga wondered. He added: "The decent thing to do is for them to go and inform their families that these people are dead. Short of that, they should present them for a decent burial,"
It is on this note that Thomas Tayebwa who presided over plenary on Wednesday scheduled a meeting with the Prime Minister, Leader of Opposition, government and opposition whips, both shadow and cabinet Ministers of Security & Internal Affairs, to discuss the matter at hand.