Miraj Barot Wins Business Trendsetters' Award
The announcement came at the 4th Business Trendsetter's Forum and Awards which took place on Thursday, August 31 2023, at Sheraton Kampala Hotel.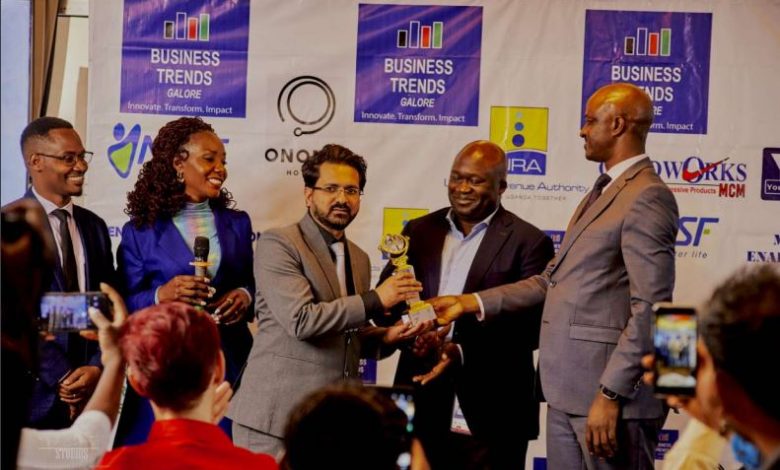 The Joint Managing Director of Tirupati Development (U) Ltd, Miraj Barot, was announced as the most voted and best Business Trendsetter in the private sector by Ugandans.
The announcement came at the 4th Business Trendsetter's Forum and Awards which took place on Thursday, August 31 2023, at Sheraton Kampala Hotel.
He beat off competition from Richard Zulu, the Founder of Outbox Hub, an enterprising startup; Goretti Massadde, the CEO of Uganda Institute of Banking and Financial Services; and Irene Birungi Mugisha, the Director of ARC and Ideator PCF.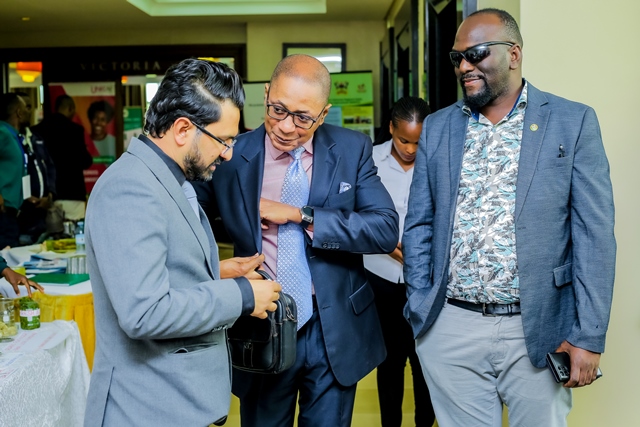 Miraj, through Tirupati Business Park in Kyebando, has facilitated over 200 Micro, Small, and Medium, Enterprises (MSMEs) that have set up factories manufacturing different products. These MSMEs provide more than 2,000 jobs directly and indirectly to Ugandans.
Speaking at the award-giving ceremony, Miraj revealed that in the next phase of the Tirupati Business Park which will be launched soon, 250 MSMEs will be accommodated. These, he said, will continue to create more jobs for Ugandans.
Tirupati Development (U) Ltd was started in 2006 by its current chairman, Harshad Barot, to undertake civil construction and real estate development business in Uganda; and the Company has gained success over the years.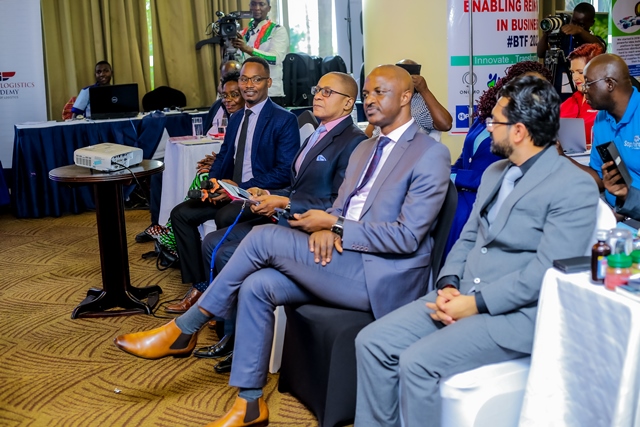 Tirupati does construction work in the private (building commercial shopping malls, residential apartments, housing estates and industrial parks) and public (hospitals, teachers' colleges, etc.) sectors making it one of the leading property developers in the country.
Some of their known projects include Ovino Market, Tirupati New Mazima, Mazima Shopping Mall, Tirupati Towers, Tirupati Bukoto Shopping Mall and Tirupati Heights among others.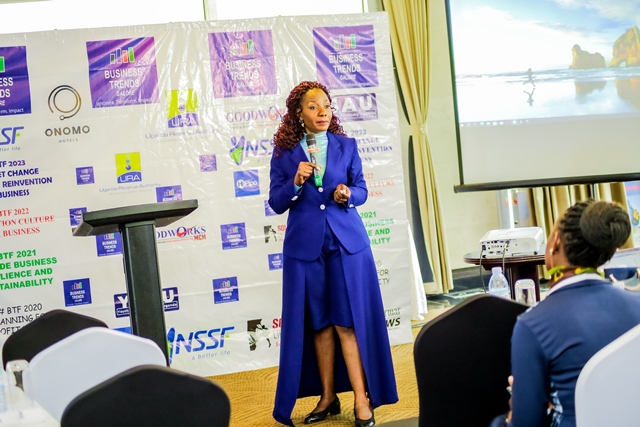 The Permanent Secretary and Secretary to the Treasury (PSST) in the Ministry of Finance, Planning and Economic Development, Ramathan Ggoobi, encouraged entrepreneurs who attended the forum to always aim for business growth instead of business sustainability.
He also encouraged business startups to ensure that they promote good governance.
The Founder of the Business Trendsetters Forum and Awards, Yvonne Mpanga said each year business trends tracers identify business leaders who are championing new business trends for recognition.
This process climaxes at the forum where the outstanding performers are awarded with accolades.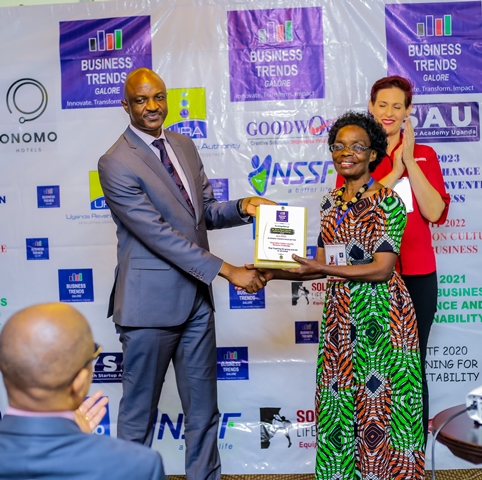 The other winners of the day included Irene Birungi who defeated Elly Karuhanga of Uganda Chamber of Mines and Petroleum, Dr Henery Clarke Kisembo, the Chairman of DALI, and Amos Wekesa of Great Lakes Safaris in the category of Business Trendsetter 2022/2023 Hero.
In the category of Business Trendsetter Public Sector, the voters picked Ramathan Ggoobi over Prime Minister Robinah Nabbanja, Sarah Ndoboli Kataike, the State Minister for Luwero, and Simon Kasyate, the KCCA spokesperon.
In the category of Life Time Achievers, Wasswa Birigwa, the Chairperson of FDC, Peter Sematimba, Robert Kabushenga and Josephat Machete were awarded.