Museveni launches Irene Birungi's book
Irene recommended the book 'The CEO in You' to be distributed in Universities, Tertiary Institutions as well as Secondary Schools in the country.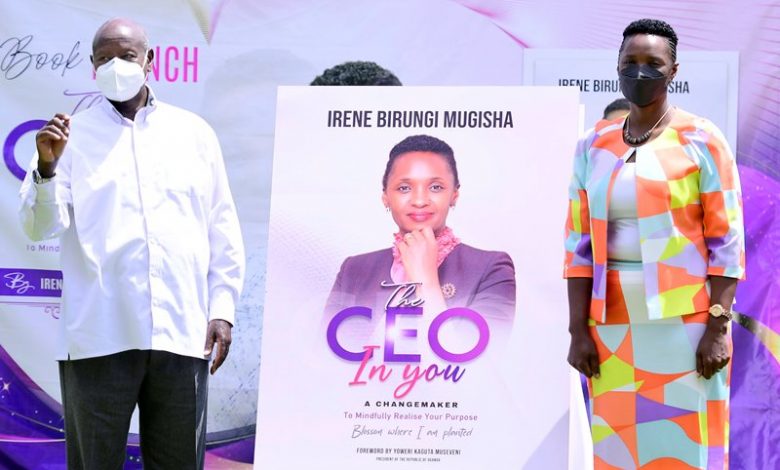 President Yoweri Museveni has described Mrs Irene Birungi Mugisha as a very brave, enthusiastic and determined person who has an immense thirst for knowledge.
"I first met Irene in Thailand because the late Mulwana had some business connection with Thailand and they had organized a big conference there.
Irene was introduced to me as a journalist who was writing about the economy or business. I could see that she was thirsty for Knowledge," he said.
The president was this afternoon launching a book authored by Mrs Irene Birungi Mugisha entitled 'The CEO in You. The Changemaker' at a colourful ceremony that took place at State House Nakasero.
The must-read book provides the tools and insights one needs to become a true change agent starting with one's own life.
The book can help one to develop the skills and mindset necessary to drive personal innovation and transformation so much so that your impact will be a blessing to many other people.
President Museveni added that Irene was later enrolled in his office at State House, and he noted that she was very much interested in the line of business to the point of initiating some programs like the CEOs' forum.
"She was the one who brought up the idea of CEOs' forum. There was another one called the Presidential Round table by Baroness Linder Chalker, but this one of the CEOs' is open, bigger and more comprehensive. So, Irene was the pioneer of the CEO's Forum," the President said.