NRM EC Releases Roadmap For Election Of Women Council Committees At Village Level
The resumption follows the earlier suspension of the Roadmap for NRM Primaries for Women Council Committees at Village level countrywide.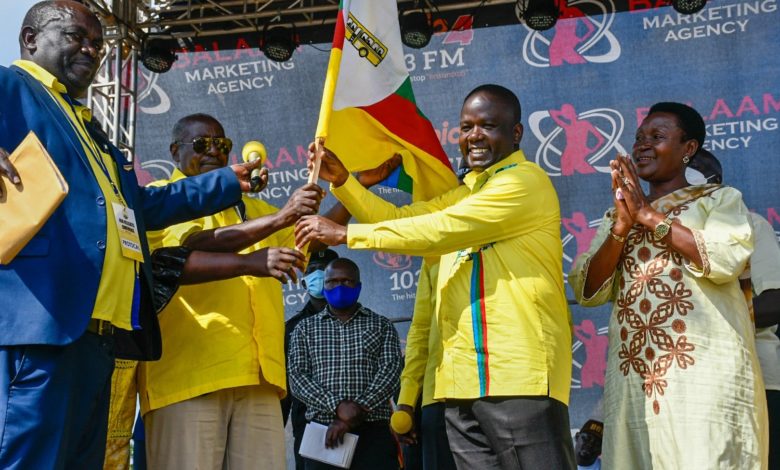 The Chairman of the National Resistance Movement Electoral Commission, Dr. Tanga Odoi has today released a revised roadmap for the primary elections of Women Council Committees across all villages countrywide.
Dr Odoi told a Press conference held today at the party EC offices in Nakasero Kampala that the exercise will take 11 days. It will begin with filling the gaps of NRM Election Personnel at Sub-County, Parish and village levels between Sunday 10th to Tuesday 12th July 2022.
On Thu 14thJul 2022, the office of NRM EC Village Registrar supervised by DEO, Sub-county & Parish Registrar, will conduct NRM Village Women Baraza to conduct compilation of NRM Women Voters Register at Village Level, expression of interest/ nominations and polling. The following day, the same office and officers will resolve any arising conflicts or conduct residual elections.
Between Sat 16th–Wed 20thJul 2022, NRM EC Sub-county Registrar will conduct endorsement of NRM Flagbearers and on a date to be set, the same office will conduct a presentation of NRM Flagbearers to National EC for Nomination.
Meanwhile, the NRM 1st National Vice Chairman Alhajji Moses Kigongo handed over the Party Flag to Hon Herbert Ariko Edmund who will represent the Party in the forthcoming Soroti East Constituency by-elections.