Power outages irk MPs
Speaker, Anita Among, however asked the minister to provide tangible solutions to the current power surges.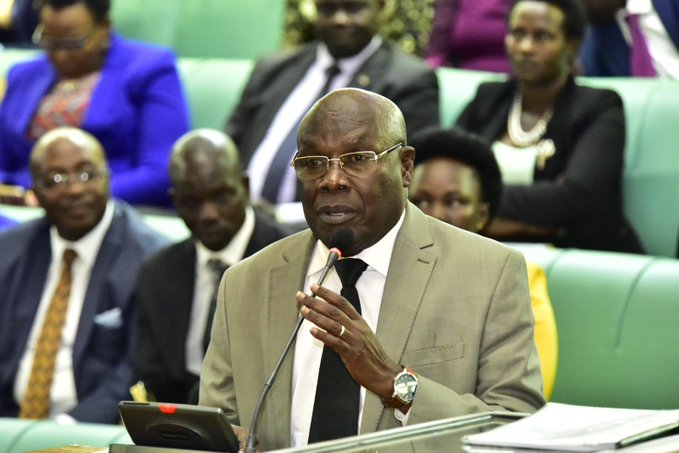 Lawmakers want the Ministry of Energy to address the recurring countrywide power outages which they said has affected several businesses.
This was raised as a matter of national importance by Soroti East Division Member of Parliament, Herbert Ariko, during plenary sitting on 07 September 2023.
Ariko said that the electricity distributing company, UMEME, is failing to supply power in Eastern Uganda. He called for urgent intervention from the energy ministry.
"UMEME does not replace transformers and does not service power lines, there is no infrastructure. I wonder how Ugandans will survive by way of busineness and productivity," said Ariko.
Medard Sseggona (NUP, Busiro County East) wondered why, seven years later, a recommendation by an ad-hoc committee to terminate the concession between government and UMEME has not been effected.
"Even the areas where they are supplying electricity, people can no longer afford electricity. Businesses are closing down," said Sseggona.
Basil Bataringaya (NRM, Kashari North County) said that he raised a matter on vandalism of transformers in his constituency in 2021, but to-date, the challenge has not been addressed.
The Minister of State for Energy, Sidronus Okaasai, blamed the ongoing power outages and surges countrywide on vandalism of transformers.
"There was vandalism that happened in the line that supplies power in Eastern and North Eastern region. Four pylons were brought down, we are putting up those pylons temporarily to enable power supply," said Okaasai.
He added that as an interim measure, government was forced to connect power from Karuma but the wooden line between Lira and Soroti could not accommodate the power that is stable enough to enable manufacturing in Eastern and North Eastern.
"Karuma only takes 75 megawatts and has to be shared in the whole region and it is not adequate to run all industries in Northern Uganda and that has brought about rationing of electricity," said Okaasai.
He said that Uganda Electricity Distribution Company Limited (UEDCL) is working on interconnectors to improve power flow and increase power transmitted from Karuma.
"Karuma is now producing 300 megawatts and if the line is improved, that would enable us to have a double circuit to provide power from both Eastern and also from Karuma to Eastern and North Eastern," said Okaasai.
In regard to termination of UMEME's concessional agreement before its expiry in 2025, he said Cabinet resolved not to terminate it because it would be costly.
"We have slowed UMEME down on investing their money. We only allow them to do activities where we have money," Okaasai said.
Speaker, Anita Among, however asked the minister to provide tangible solutions to the current power surges.
"Give us a response through action. It is not only in Soroti where the problem is, even here in Parliament, I can tell you now we are using a generator. We get load shedding three times a day," Among said.