Regional Police Commanders ordered to restrict movement of pilgrims at night
Newcomers trekking for their first time have been advised to be vigilant and cautious while going into heavy traffic.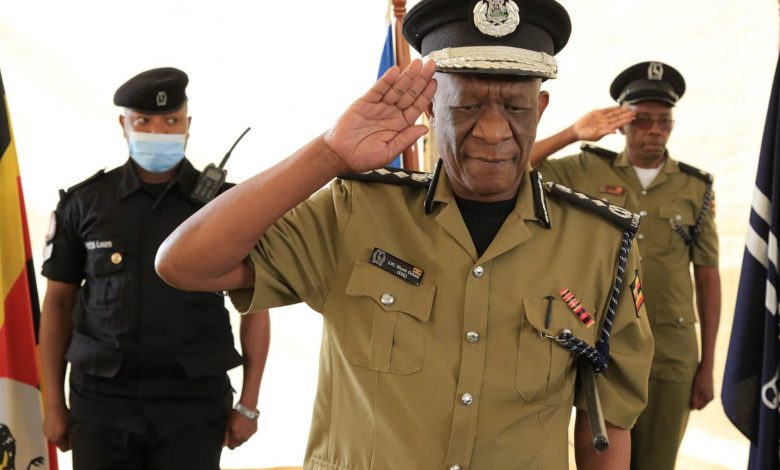 The Inspector General of Police (IGP), Martin Okoth Ochola, has ordered all Regional Police Commanders (RPCs) to ensure the safety of all pilgrims trekking to Namugongo Martyrs' shrines.
The police boss also ordered his juniors at the different regions to restrict the movements of the pilgrims at night ahead of the June 3rd commemoration.
According to police spokesperson, Fred Enanga, the RPCs have been tasked to escort pilgrims and provide protection to them as they rest at churches, schools, and community centres in different parts of the country.
He added that part of the directive from the IGP is to make sure all commanders ensure that movement under the cover of darkness at night and early morning is restricted since in the past years it has resulted in accidents, serious injuries and loss of lives.
"One of the distinctive features of the trek is that pilgrims value the experience of walking to renew their faith and also to renew themselves mentally and spiritually.
"Previously we have had tragic incidents where pilgrims wake up very early as 4.30 am and some of them have been knocked dead," he said.
Enanga explained that the commanders together with their regional officers have to identify those who cannot endure the journey for medical attention since emergency ambulances have been availed to help with any medical conditions.
The police force has urged all pilgrims to stay moving within groups and also draw strength and courage from the generations of Christians who have made the spiritual journey before.
"The weather is unpredictable, so we encourage them to carry warm clothing, IDs and mobile phones. Those who can put on reflector jackets can put them on.
"Light bags are more encouraged since in the past we have seen pilgrims move with heavy luggage as if they are migrating. You just need a few things to help you along with," he stated.
Newcomers trekking for their first time have been advised to be vigilant and cautious while going into heavy traffic, and also watch out for criminals and fraudsters.
Every 3rd June, believers across the globe make a pilgrimage to the Uganda Martyrs shrines at Namugongo to celebrate the Martyrs, a group of 22 Catholic and 23 Anglican converts to Christianity who was executed between 1885 and 1887 for their faith.
Pilgrims come from as far as DRC, Kenya, Tanzania, Rwanda, Burundi, South Sudan, and the world over trekking on foot to Namugongo to review their faith and renew themselves mentally and spiritually.
Police say so far, no incidents of crime have been registered against the groups that kicked off their journey.