Russia's Putin, Germany's Scholz Lead Pack Of World Leaders Condoling With Japan After Assassination Of Former Prime Minister Shinzo Abe
Doctors struggled to save Abe but he died at 5:03 p.m. (0803 GMT), about five and a half hours after being shot. He bled to death from two deep wounds, one on the right side of his neck, a doctor told a nationally televised news conference.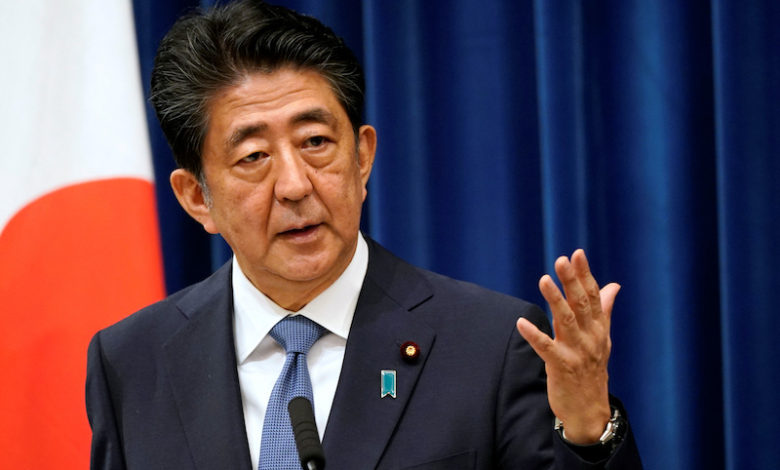 Vladimir Putin and other world leaders pay homage to Abe, calling assassination "despicable"
Russian President Vladimir Putin sent a personal letter of condolences to the family of assassinated former Japanese leader Shinzo Abe on Friday, calling him "an outstanding statesman."
"Please accept my deepest condolences on the passing of your son and husband, Shinzo Abe," Putin wrote in the letter, addressed to Abe's mother and wife.
Colombian President Ivan Duque also expressed deep regret on behalf of Colombians, writing in a tweet: "We will always remember him as a leader very close to Colombia. Solidarity with his family and the Japanese people."
German Chancellor Olaf Scholz said in a tweet he was "stunned and deeply saddened" by Abe's death, saying the country will "stand close to Japan."
Israel's leaders also spoke out, with Prime Minister Yair Lapid praising Abe as "one of the most important leaders of modern Japan, and a true friend of Israel."
Israel's President Isaac Herzog also released a statement, saying he was "horrified by the despicable murder of Shinzo Abe, one of Japan's most preeminent leaders in modern times."
Japanese Prime Minister Fumio Kishida paid his "deepest condolences" to former leader Shinzo Abe on Friday, saying he "was a personal friend, with whom I spent a lot of time."
Speaking at a news conference on Friday, Kishida said he had "great respect for the legacy (Abe) left behind," adding he had received a lot of advice from his predecessor and was grateful for his warm support.
South Korean President Yoon Suk Yeol expressed his shock and sorrow for the death of Shinzo Abe in a statement released by the presidential office late Friday afternoon.
"I extend my condolences to the bereaved family and the Japanese people who have lost the longest-serving Prime Minister and a respected politician in the history of Japan's constitution," President Yoon said, according to the statement.
The news of Shinzo Abe's assassination has prompted messages of shock and condolences from foreign leaders, many of whom worked with Abe during the former Prime Minister's long tenure.
"His global leadership through unchartered times will be remembered by many," wrote British Prime Minister Boris Johnson in a tweet. "My thoughts are with his family, friends and the Japanese people. The UK stands with you at this dark and sad time."
London Mayor Sadiq Khan also tweeted his condolences, calling the shooting "an attack on democracy" and "a shameful act of cowardice to silence a political leader."
Indian Prime Minister Narendra Modi announced that as a mark of "our deepest respect," India will hold a day of national mourning on Saturday. Abe was "a towering global statesman, an outstanding leader, and a remarkable administrator," said Modi, adding that his relationship with Abe "goes back many years."
Australian Prime Minister Anthony Albanese said Abe had been a "great friend and ally to Australia," and told the people of Japan, "We mourn with you."
European Union Commission President Ursula von der Leyen called Abe "a wonderful person," adding: "This brutal and cowardly murder of Shinzo Abe shocks the whole world."
SOURCE: CNN