Rwanda promotes quality, safe hotel dining to enhance tourist experience
In recent years, Rwanda has emerged as a top tourist destination, captivating visitors with its stunning landscapes, diverse wildlife, and rich cultural heritage.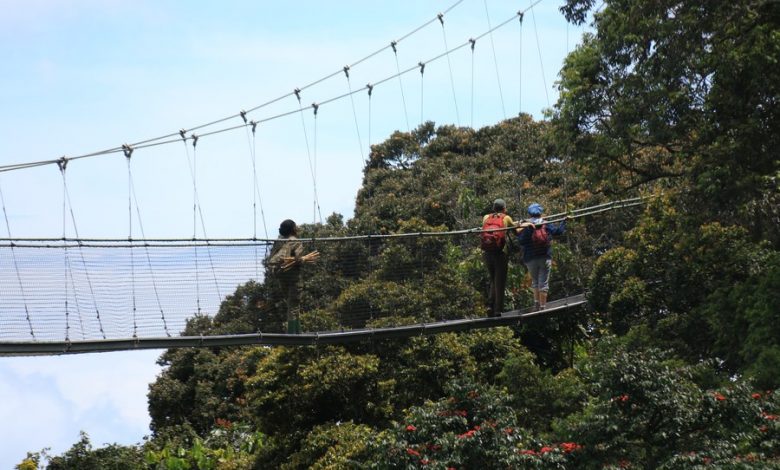 In recent years, Rwanda has emerged as a top tourist destination, captivating visitors with its stunning landscapes, diverse wildlife, and rich cultural heritage.
As the country continues to welcome a growing number of travelers, it has recognized the crucial role that high-quality and safe hotel dining plays in elevating the overall tourism experience.
The Rwanda Standards Board (RSB) and Rwanda Development Board (RDB) recently embarked on a nationwide campaign to sensitize hotels to ensure high-quality and safe hotel dining, enabling tourists to experience a culinary journey that leaves an indelible impression and fosters memories that extend far beyond their travels.
Jean Bosco Mulindi, director of the RSB Product Certification Unit, told Xinhua in an interview that Rwanda is positioning itself as the hub for services, hospitality, and international conferences, and anyone that visits Rwanda should expect to have safe and quality food.
"It is crucial for hotels to serve safe and quality food so that our visitors are happy with the safety and quality of the food," he said. "Compliance with standards is a journey. Currently, we have only 17 hotels that are already certified, but we also have more than 60 hotels in the process."
"We are planning to extend certification to not only hotels but also other services and enterprises dealing in catering services," Mulindi said. According to him, the RSB provides technical assistance to the hospitality industry and the entire value chain to ensure a level of compliance that leads to certification and guarantees the safety of food throughout the entire value chain.
"We are focusing on food safety because food is the source of life. When food is not safe, many problems may arise. Rwanda emphasizes the safety of food due to its status as a hub for services in East Africa. We have different campaigns that emphasize safe and quality food," Mulindi said.
Hesilo Osire, executive chef of Lemigo Hotel, a four-star hotel in downtown Kigali, said that the hotel ensures the safety of food from the delivery point or from the supplier side. "We make sure to check the origin of the food, including visits to farms. We ensure that the vehicle that transports meat is well calibrated to maintain a safe temperature for the food," he said.
Osire said that people booking hotels often inquire about ISO and RSB certification, as they want to ensure they consume safe food. "We strive for zero food poisoning incidents by ensuring the safety and freshness of our food, avoiding long periods in the fridge," he said.
Herman Mondisha, general manager of Lake Kivu Serena Hotel in Rwanda's second largest city of Gisenyi, said the establishment ensures the safety of everything served to its customers, following a rigorous process to prevent any contamination throughout the entire value chain.
"For the past three years, the Rwandan government has prioritized the proper handling of the food chain to support tourism," he said. "Tourism plays a vital role in the economy. The food and services we offer should meet international standards." Mondisha explained that at Serena, food safety policies incorporate Hazard Analysis Critical Control Point programs, which are critical in ensuring food safety from purchasing and handling through suppliers, receiving, production, and delivery to clients.
"Since 2020, we have undergone this process, and our unit has received training through RSB. During the training, we realized that while we were doing certain things correctly, there were still gaps," he said. "We truly appreciate the Rwandan government's push for these programs, allowing us to obtain certification and ensuring the safety of our clients who visit us here," Mondisha said.
Rwanda's tourism revenues rose to 445 million U.S. dollars in 2022, up 171.3 percent from the previous year, according to the latest RDB figures. The country attracted about 110,000 visitors to its national parks in 2022, an increase of 142.4 percent from 2021. Rwanda aims to increase tourism receipts to 800 million dollars by 2024.