Simba Queens FC Defeat She Corporate FC To Book Berth In CAF Champions League
The winning team (Simba Queens) will receive a cash prize of US$30, 000, while the runner-up (She Corporate) will take US$20, 000 and the third-placed team US$10, 000 from Council for East and Central Africa Football Associations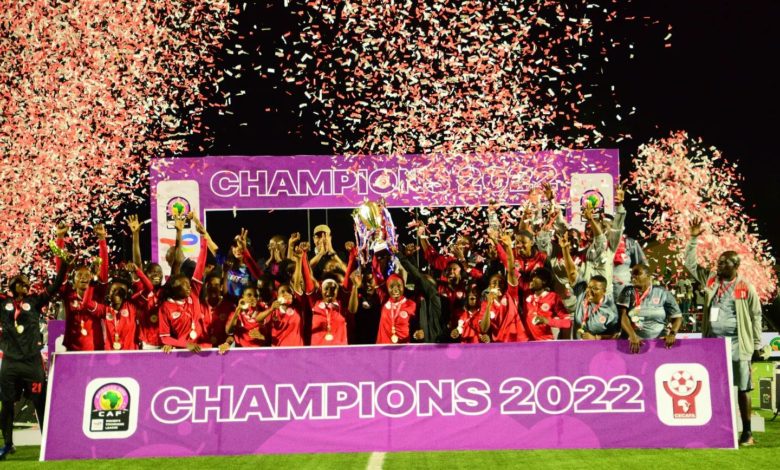 The battle was well fought but the day was meant to be carried by Simba Queens FC and not the She Corporate FC.
A penalty scored by Corazone Vivian Aquino in the 46th minute was enough to give the Tanzanian side the much-needed victory over the Ugandans.
The two sides were playing in the final of the 2022 TotalEnergies CAF Women's Champions League Zonal (CECAFA) Zone Qualifiers and the winner will now play in the prestigious CAF Women's Champions League. The match played at Chamzi Stadium ended 1-0.
Aquino, the scorer of the lone goal of the match, was voted the Most Valuable Player (MVP) while Loza Abera, the captain of Commercial Bank of Ethiopia (CBE) FC, emerged as the top scorer with 11 goals.
The winning team (Simba Queens) will receive a cash prize of US$30, 000, while the runner-up (She Corporate) will take US$20, 000 and the third-placed team US$10, 000 from Council for East and Central Africa Football Associations (CECAFA).
The Ugandan side had been promised US$30, 000 by the Federation of Uganda Football Associations (FUFA) as a morale booster to beat the Tanzanian side. This is a hurdle they have failed, and it remains unknown how the federation will reward them for going this far.