Tennis great Roger Federer leaves with love, respect
Federer, Nadal, Djokovic and Andy Murray are set to play together for the first time when they compete as part of Team Europe across three days of action from September 23 to 25 in London.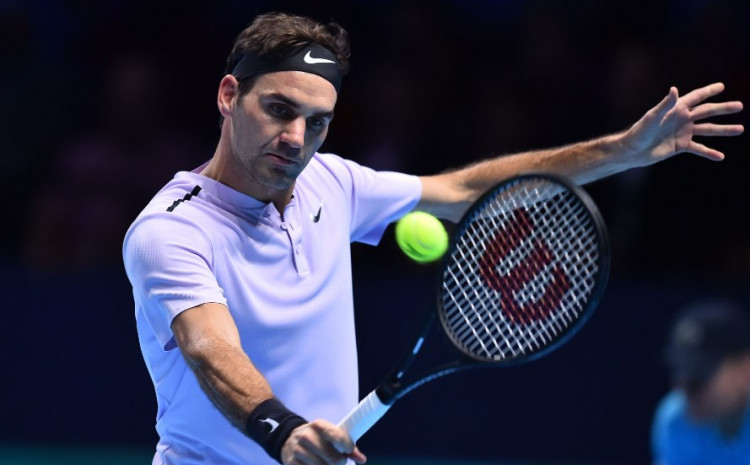 Retirement, a necessary end, will come when it will come. But after Roger Federer announced it from tennis, there was an instant outpouring of emotion among athletes and fans all over the world.
The Swiss legend said on Thursday that he would leave the court after next week's Laver Cup in a letter posted on social media. Through a 24-year career, in "King Roger" has been a 20-time Grand Slam champion and has the record for the most consecutive weeks at No. 1 with 237, as well as becoming the oldest ever world No. 1 at 36 years old.
The 41-year-old undoubtedly stands as one of the iconic faces of the game, and his own charm has helped to popularize tennis worldwide.
"Tennis has treated me more generously than I ever would have dreamed, and now I must recognize when it is time to end my competitive career," Federer said. "I will play more tennis, of course, but just not in Grand Slams or on the tour."
ACE OF ALL TIME
Gliding around the court, Federer performed tennis more than he played it.
His serving, forehand, footwork and attacking style make him an embodiment of poetry in motion, hardly breaking a sweat to dismantle opponents. Federer has played more than 1,500 matches, in which the ATP records that he served 11,478 aces.
When Federer, at age 21, broke through at the 17th major he entered (Wimbledon 2003) and took the title, the spigot was tapped. The young genius started winning with his prodigious skills almost as a matter of ritual. He won 11 of the 16 majors held between 2004 and 2007.
"Roger, where do we begin?", posted Wimbledon's official Twitter account. Among Federer's many accolades, eight Grand Slams were won in SW19. "It's been a privilege to witness your journey and see you become a champion in every sense of the word."
During his historic career, Federer established storied rivalries against fellow tennis legends Rafael Nadal and Novak Djokovic, helping create a golden era of men's tennis.
"Dear Roger, my friend and rival. I wish this day would have never come. It's a sad day for me personally and for sports around the world," 22-time Grand Slam winner Nadal wrote on social media. "It's been a pleasure but also an honor and privilege to share all these years with you."
"Roger Federer is a champion's champion. He has the most complete game of his generation and captured the hearts of sports fans around the world with an amazing quickness on the court and a powerful tennis mind," Hall of Famer Billie Jean King said.
Newly crowned US Open champion and men's world No. 1 Carlos Alcaraz, who was two months old when Federer won his first Grand Slam, tweeted a broken heart emoji after hearing about his hero's retirement.
While the news was expected in some way or another, many fans still lamented on social media that tennis would never be the same again.
"Tennis will never be the same again. Thank you for your grace, elegance, brilliance and sportsmanship – both on and off the court. Thank you for the tennis, Master Federer. You will always be the greatest. Beyond all records and numbers," a fan wrote.
LOVE NEVER FADES
Federer, who began playing tennis at eight, recalled his early exposure to pro tennis as a ball kid in his hometown Basel, watching players "with a sense of wonder". It made him dream of his own future in the game, he said – and it drove him to work hard to achieve those dreams.
"I was lucky enough to play so many epic matches that I will never forget," he said. "I feel extremely grateful."
As he cited in his retirement announcement, injuries had hampered Federer throughout the tail end of his career. He suffered a torn meniscus in 2016 which kept him out of the Rio Olympics. Federer made a comeback to win three more Grand Slam titles after his recovery, but the number of injuries has gone up in recent years.
Federer underwent two knee surgeries in 2020 and another after he was defeated by Hubert Hurkacz in the 2021 Wimbledon quarterfinals, his last competitive match to date.
"I've worked hard to return to full competitive form. But I also know my body's capacities and limits, and its message to me lately has been clear," he said.
Federer said that his swansong would occur at the Laver Cup – a tournament in which six players from Europe play six from the rest of the world.
Federer, Nadal, Djokovic and Andy Murray are set to play together for the first time when they compete as part of Team Europe across three days of action from September 23 to 25 in London.
"We will have many more moments to share together in the future. There are still lots of things to do together. I'll see you in London," Nadal said.
Federer did not reveal what he was planning to do after the event, but he concluded his retirement announcement, writing: "Finally, to the game of tennis: I love you and will never leave you."