Uganda Expected to register 1 million visitors by the end of 2023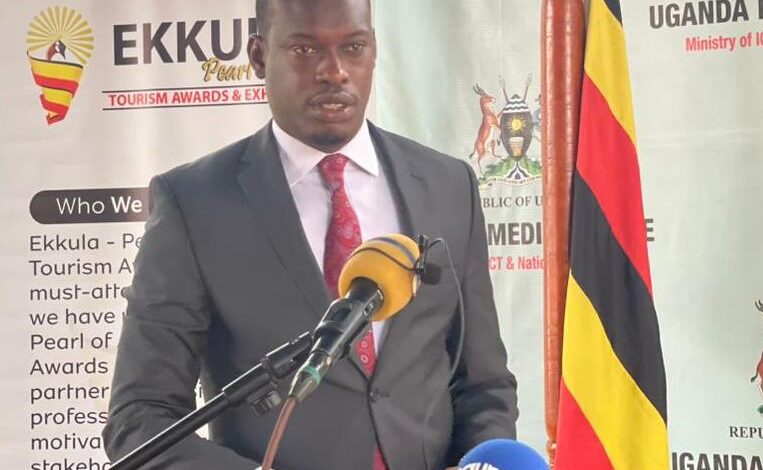 Uganda is estimated to receive about 1 million visitors coming to visit the pearl of Africa by the end of this year.
This figure was revealed by the state minister for tourism wildlife and antiquities Hon. Bahinduka Mugarra Martin, while addressing journalists at Uganda media center in Kampala, on updates regarding tourism and a journey to Karamoja.
According to Hon. Bahinduka Mugarra Martin by Mid-June this year, the ministry had registered about 900,000 visitations up from the 1.5 million that was last registered in 2019 before the Covid 19 period.
He said, "We believe that by the end of this year 2023, we will have hit at least 1 million visitors who will have entered Uganda. And that is fair compared to all other regions in terms of recovery. In terms of visitations of most of the protected areas, because of the interest of Ugandans to travel or the East Africans, we have surpassed the Covid 19 numbers,"
He added that the surpassed numbers happened within the entries to the parks, whose numbers are now higher than those of Covid.
Before Covid Bahinduka noted that Uganda had around 380,000 people going to the parks for instance in 2019, and by the time the financial year was closed off, the ministry had registered around 360,000 people to have entered the parks.
The minister applauded the significance of the explore campaign which he said enabled institutions like Uganda Wildlife Education Center to double its figures, up to around 480,000 visitors, something that indicates a better performance.
Additionally, the minister unveiled a new brilliant opportunity to the public, of highlighting the beauty in Karamoja mainly in Pian Upe, which is one of Uganda's largest national protected areas covering an area of about 2043sq.km north of Mount Elgon.
"We have been doing a number of campaigns, and we have not done Karamoja yet. So, I'm glad that this time around we are going to, at least, have an opportunity to highlight the beauty in Karamoja, and mainly Pian Upe, but of course also in the neighborhood of Kidepo," he said.
He applauded the president along with the government for having invested a lot in the infrastructure there, such as the good roads and now an airfield in Pian Upe, which will have a three-and-a-half-kilometer runway in Kidepo built by investors from Sharjah.
Commenting on a video that circulated on social media showing an airport that was leaking with water, Bahinduka called upon Ugandans to stop being pessimists and de-marketing their country.
He clarified that the video clip was possibly from Jomo Kenyatta International Airport, and hence one could discern from the attire of the workers that it was not in Uganda.
"I tried to explain to some people that this is not Uganda, and they said no, you're lying. So, but that is who we want to be, to de-market this country. But when we have challenges here, when we don't have visitors, we always say tourism is the biggest foreign exchange earner, employing 1.5 million Ugandans," he noted.
According to Nature Based tourism Africa, Tourism in Uganda is an increasingly important contributor to its economy. The 1.5 million international arrivals, combined with a growing number of domestic tourists, generated 7.75% of GDP and 6.7% of total national employment in 2018 (CBI, 2020).