Uganda sends 1,000 troops for peacekeeping mission in eastern DR Congo
The UPDF Contingent Commander Colonel Michael Walaka Hyeroba said he is leading ambassadors of peace and tranquility to help another African country that is under turmoil and assured the guests that the troops under his command are fully prepared to execute the mission.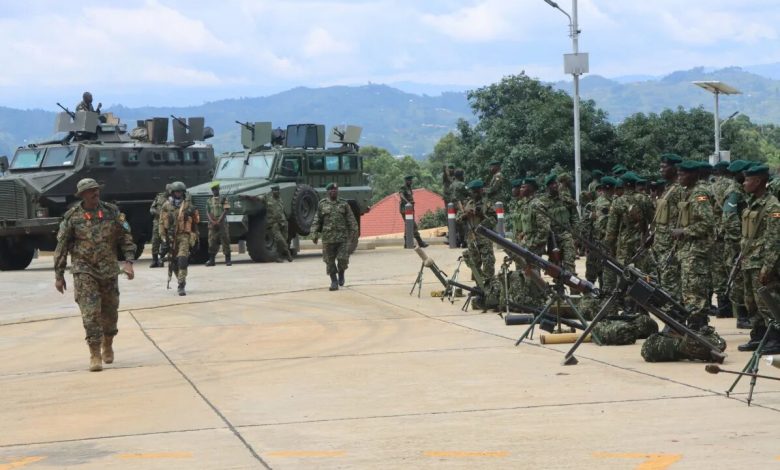 Ugandan military on Wednesday sent 1,000 troops for a regional peacekeeping mission in eastern Democratic Republic of the Congo (DRC).
Kayanja Muhanga, commander of land forces in Uganda People's Defense Forces, flagged off the contingent to work under the auspices of the East African Community Regional Force.
"This force has a mission to witness the process of achieving peace in eastern DRC," said Muhanga, addressing the send-off ceremony at the Uganda-DRC border post of Bunagana.
The deployment followed the decision endorsed and adopted by regional leaders at the third East African Community Heads of State Conclave on Peace and Security in eastern DRC held in the Kenyan capital of Nairobi last June.
Uganda already has troops in eastern DRC in a joint military operation with the Congolese army against the Allied Democratic Forces rebels.