Uganda targets attracting 700 Indian investors
It is expected that these investors will to create more jobs for Ugandans.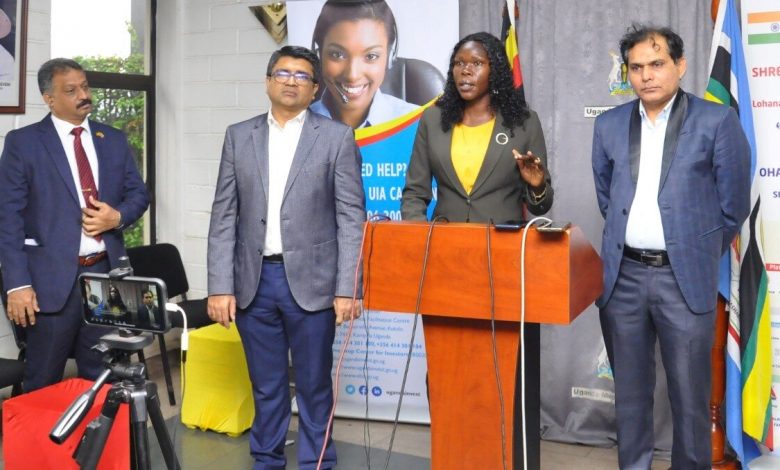 Uganda is set to hold the Lohana International Business Forum- Africa Calling Summit with the intention of attracting more than Seven hundred Indian investors. It is expected that these investors will create more jobs for Ugandans.
The state minister for finance in charge of investment and privatization, Evelyn Anite, told journalists at Uganda Media Centre that the Forum is focusing on agribusiness, manufacturing and ICT among others.
Anite said President Yoweri Museveni is expected to grace Summit scheduled to take place from 19th -22nd March 2023 at Speke Resort Munyonyo.
"The major areas of focus for this year's Lohana International Business Forum will be Agribusiness, manufacturing and value addition. We envisage this to attract many more Lohanas and the international community to invest in Uganda," she added.
Anite explained that Lohana International Business will showcase the opportunities for business and investment in Uganda as well as provide a platform for Lohana delegates to have a stand to promote their companies to the Uganda business community.
"We thank the Lohana Community members like Sudhir, Mehta, Madhvani, Dawda and many others for investing in Uganda. We want more Lohanas from across the world to come and invest in Uganda," she said.
Rao Mohan, the chairman Indian Association Uganda, revealed that India is the second source country for investment in Uganda.
Indian investors in Uganda have provided over twenty thousand jobs to Ugandans between 2015 and 2020.
Mohan asserts that Lohana International Business Forum will attract over seven hundred investors.
"To commemorate 100 years of Indian Association Uganda, we had Afro-Indian Investment Summit that raked in $169.5M in investments. Lohana International Business Forum follows it. It will bring 700 Lohana investors from all over the world," he said.
According to the ministry of finance, during the last Afro-Indian Investment Summit, the government pledged to allocate land in Hoima to be used for Indians as an industrial park and revealed that as of now it is under development.
The Lohana International Business Forum-Africa Calling Summit is aimed at increasing industrialization in Uganda to meet its target of having twenty-five industrial parks across all regions.