Uganda to host regional ministers' meeting to deliberate on control of locusts
The DLCO-EA is a United Nations (UN) registered Organization and was established by an International convention signed by all member countries in 1962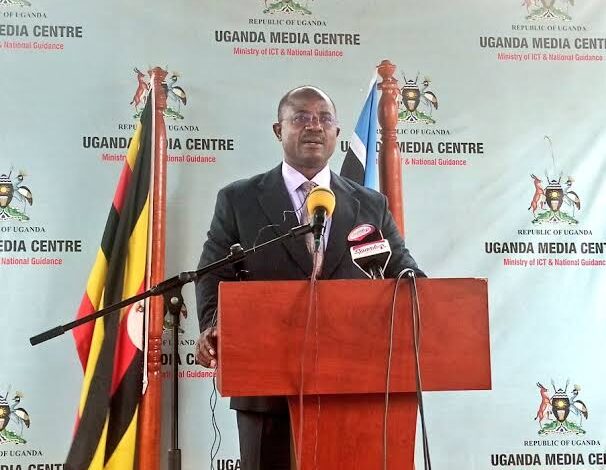 Uganda will be hosting the 67th Session of the Council of Ministers of the Desert Locust Control Organization for Eastern Africa (DLCO – EA).
The Minister of State for Agriculture, Animal Industry and Fisheries, Maj (Rtd) Fred Bwino Kyakulaga, said DLCOEA, has been fundamental in the management of pests and other vectors including Tsetse flies and Black flies in Uganda and the region.
He said DLCO-EA has implemented various activities in Uganda over the years which included aerial spraying of tsetse flies that sleeping sickness in humans and Nagana in animals.
The spraying took place in the Busoga region districts of Jinja, Iganga and Kamuli during the 1980s and 1990s.
"The region had become un-habitable until the tsetse flies were sprayed resulting in the reduction of the tsetse fly population to manageable levels.
Three aerial sprays covering a total area of over 2,625km2 were covered and treated. Currently, the flies are on a comeback and there is a need for a targeted spot re-spraying," he said.
He highlighted that an aerial survey and control of quelea birds in North Eastern Uganda was also conducted in areas of Kibimba Rice Schemes and rice schemes in Bulambuli district in 1987, 2000, 2002, 2013 and recently in 2021.
"In June 2013, the birds destroyed over 1,000 acres of sorghum in Kween District. In the same year, losses and damage to rice in Kibimba rice schemes were at 30 – 50% and close to 300 people were being employed as bird scarers.
In July 2013, an aerial control operation was carried out at Kibimba rice scheme, controlling about 1.9 million birds and saving over Shs30 million in rice value that was being lost daily," he further noted.
Kyakulaga explained that Continuous Training of Trainers (TOT) in migratory pests' control & management is still being conducted by the organization.
"The DLCO-EA has unrivalled expertise in migratory pest management.  Several Ugandans have benefited from DLCO-EA-organized and facilitated training programs.
Some of the trainings include one in October 2010 where a TOT was held in Mable Uganda and 20 Ugandans were trained in quelea grain-destroying birds' management and in December 2011. Three Ugandans from the MAAIF were trained in migratory pests' management in Moshi Tanzania," he added.
The event will be hosted from 26th to 28th October 2022 and will be marking the 60th Anniversary of DLCO – EA.
The DLCO-EA is a United Nations (UN) registered Organization and was established by an International convention signed by all member countries in 1962.
It is a nine Member Country Organization, with the following members; Uganda, the United Republic of Tanzania, Kenya, Sudan, South Sudan, Eritrea, Djibouti, Kenya and Somalia.
The DLCO-EA supports member countries in the prevention and control of migratory pests (locusts, armyworms, tsetse flies and quelea birds), and any emerging pests that threaten food security in the member countries.