Uganda's Goodness Impresses Visiting His Holiness Gurudev Sri Sri Ravishakar Who Has Promised To Do Business In The Country
Gurudev was born in 1956 in southern India. In 1981, Gurudev established The Art of Living, an educational and humanitarian Non-Governmental Organisation that works in special consultative status with the Economic and Social Council (ECOSOC) of the United Nations.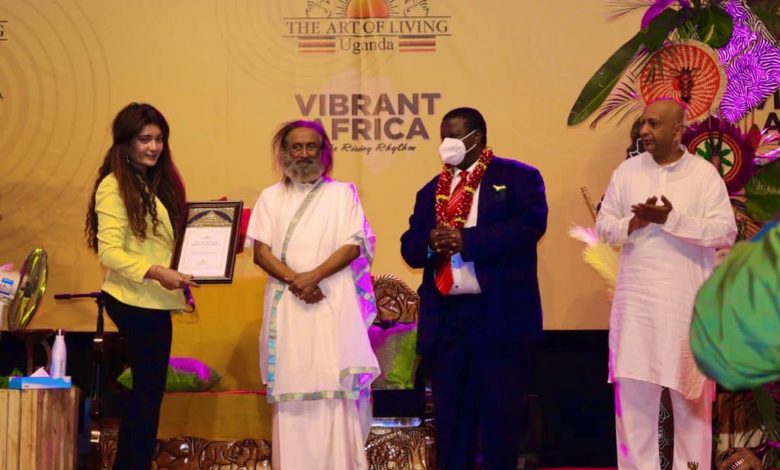 Uganda has been described by His Holiness Gurudev Sri Sri Ravishakar, the founder of the Art of Living, as a very good place to be, with welcoming people and a very good climate. Gurudev is also a world peace envoy and a globally revered spiritual and humanitarian leader.
While in Uganda, Gurudev interacted with the media, several prominent dignitaries and community leaders sharing his thoughts on skilling the youth, empowering women, socio-economic development, holistic wellness and many other initiatives that Art of Living has pioneered toward making the world a better place.
On Wednesday evening, the spiritual leader was hosted by the family of Miraj Harshad Barot at their residence in Naguru, Kampala from he asked Ugandans to embrace unity, love and honesty. He encouraged Ugandans to spread the message of peace.
Gurudev said that his organization, the Art of Living, is willing to send skilled IT personnel to train the youths in Uganda in computer technology and other aspects that will help them to create employment for themselves.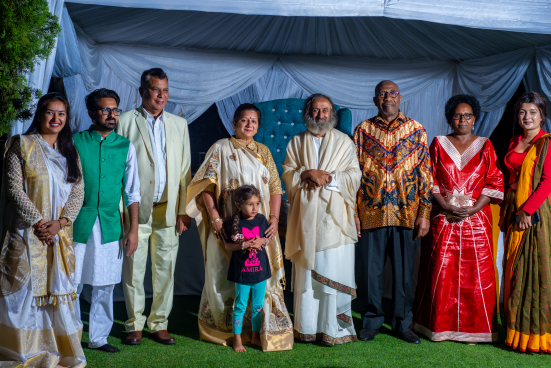 He thanked Mr Miraj Barot, the Managing Director of Tirupati Investments in Uganda and his family for giving him a warm reception at their home.
The function was also graced by the former Prime Minister Dr Ruhakana Rugunda who thanked Gurudev for sparing time to visit Uganda and encouraged him to come and invest in the country because of the prevailing peace.
"When you come here you will make more money on top of improving the lives of our people," Dr Rugunda said.
Other dignitaries that attended the event were the Director of Public Prosecutions (DPP) Jane Frances Abodo, the Commissioner General of Uganda Revenue Authority (URA) John Rujoki Musinguzi, Bishop of Ankole Diocese Sheldon Mwesigye and Monsignor Charles Kasibante, the former Vicar General of the Catholic Archdiocese of Kampala among others.