UPDF speaks out on Namboole delays after Magogo's call to cancel renovation contract
Because of the unavailability of Namboole Stadium, Uganda will play its AFCON qualifier home game against Algeria in Cameroon in June this year.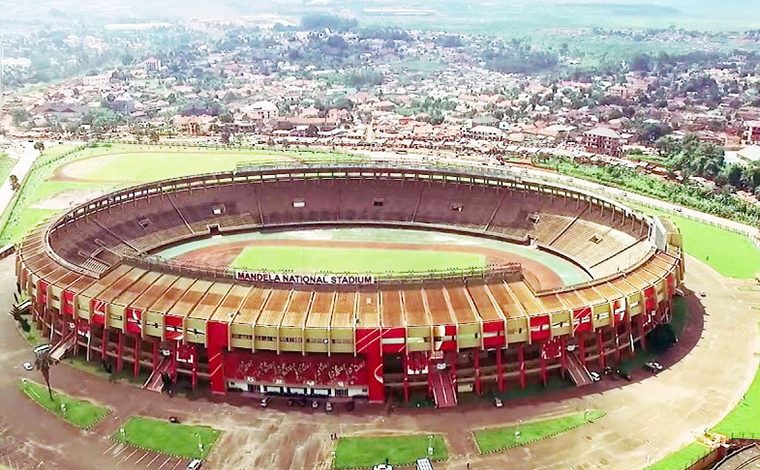 Uganda People's Defence Force (UPDF) is refusing to take the blame for the unending renovation works underway at Mandela National Stadium (Namboole Stadium) in Wakiso district.
Appearing on NBS Sport, a local television, the UPDF spokesperson Brigadier General Felix Kulayigye said that the UPDF, through the UPDF Engineers Brigade, was given a three-phased three-year contract to renovate the stadium.
He said the first phase of twelve months ends on 31st July 2023, and thereafter embark on the next two phases.
On Tuesday, the Federation of Uganda Football Associations (FUFA) issued a press statement in which Magogo Moses Hassim, the federation president called for the cancellation of the UPDF renovation contract.
'I call upon the relevant government authorities to urgently cancel the contracts of the contractors and supervisors and immediately procure experienced service providers in stadium construction even if it means being obtained from outside Uganda. The Country is likely to have a delayed project, substandard work and without value for money," Magogo said.
— Defence Spokesperson (@UPDFspokespersn) April 26, 2023
Magogo, who together with Minister of State for Sports Peter Ogwang had toured the stadium to gauge its readiness to host Uganda Cranes match Algeria in an AFCON qualifier, described the UPDF Engineering Brigade as 'very slow and insensitive to cries of the public to be able to host the matches in Uganda.'
But Brig Gen Kulayigye said they are within the timeframe given to them in the project plan and specifications. 'Phase one will end on 31st July 2023, we don't know the June deadline he (Magogo) is talking about because it wasn't given to us," he said.
The army spokesperson also addressed the cost of the renovation.
He said:  The previous project estimates by another contractor had been quoted at Shs490bn. Our engineers on receiving specifications, they costed it at Shs287bn. So far 25% of the funds have been released to the Ministry of Defence and Veteran Affairs (MODVA), while 46% of the work has been done."