URA sets new EFRIS guidelines in Kikuubo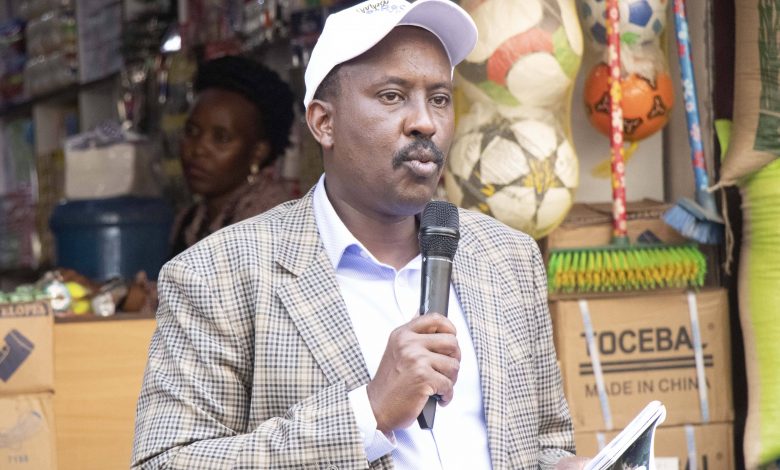 The Commissioner General of the Uganda Revenue Authority, John R. Musinguzi has issued a directive that only manufacturers, suppliers, and vehicles entering the Kikuubo business area will be required to present their e-receipts to check their compliance with the Electronic Fiscal Receipting and Invoicing System (EFRIS).
This replaces previous practice where URA has been inspecting all shops.
"Today we have resolved an issue on EFRIS enforcement in Kikuubo Market. Only manufacturers and suppliers entering the Kikuubo market will have to provide evidence of e-receipts while entering the market, Musinguzi said.
He also added that URA cannot demand e-receipts from everyone since not all are traders. Musinguzi passed this directive during a meeting held with traders in the Kikuubo business area.
He said that this period will allow URA to prepare traders to embrace the system through tax education and innovation.
"We are going to start serious training on EFRIS. We have also developed an EFRIS mobile application that is going to be used by every person using a smartphone. After enough sensitization, we can now enroll everyone on EFRIS," he added.
Musinguzi, however, urged traders who are already enrolled in EFRIS to continue using the system.
"You are already a step ahead, and we need to maintain this. EFRIS is suitable for Kikuubo; EFRIS has not started here in Uganda. In all the countries that we have visited, EFRIS is working. Both big and small shops. We call upon you to be open-minded and try its usage. With EFRIS, there won't be guesswork; its assessment is based on facts," he emphasized.
Traders, through their President of the New Generation Kampala traders' Association, John Kabanda, agreed to use the main gate as a tax compliance measure. They appreciated URA for listening to them and resolving their issues amicably.
"I appreciate URA for foreseeing the future of business and accepting to work for common traders. The decision he has made is very good, and it is going to benefit businesses," says Kabanda.
To figure out a lasting solution for Kikuubo, Musinguzi promised to return to the hub in November this year with area MPs and KCCA leadership.