Vindictive Anita Among Has Turned Hallowed Parliament Into A Filthy Temple Of Corruption & Deal-Cutting – Bobi Wine
BOBI WINE: We want you Hon. Twaha Kagabo to know that we stand with you at this your hour of great moral conflict. In the same breathe, we call out the office of the IGG for the bias it has shown so far in Hon. Kagabo's matter. The IGG, and any other interested authority, must investigate this issue with the fairness and impartiality it deserves.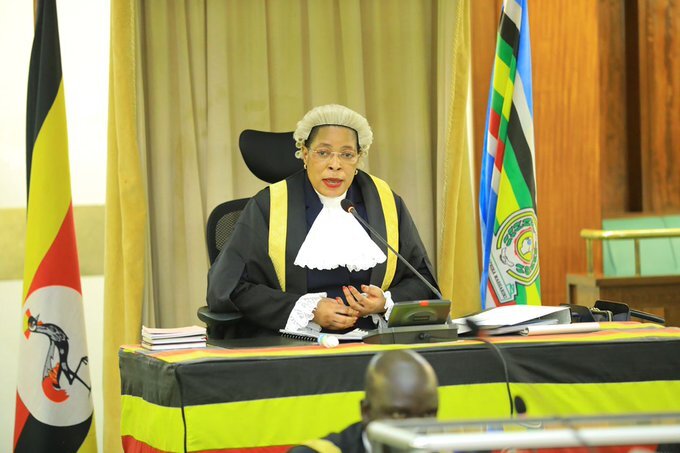 The President of the National Unity Platform (NUP), the leading political party in Uganda, Robert Kyagulanyi Ssentamu aka Bobi Wine, has alleged that the Speaker of Parliament Anita Annet Among has turned 'the hallowed parliamentary building into a filthy temple of corruption and unabashed deal-cutting.'
Bobi Wine's assertions came after the arrest of Bukoto South MP Dr Twaha Kagabo by parliamentary police which later handed him over to the Inspector General of Government (IGG) to face charges of 'extortion'.
"The timing of Hon. Kagabo's arrest is as suspicious as it is curious. It would not be far-fetched to say that by arresting Hon. Kagabo, the office of the IGG is being misused to unfairly shield Speaker Anita Among from public scrutiny and potential prosecution for corruption and abuse of office," Bobi Wine said in a press statement on Wednesday.
ALSO READ: Trouble For NUP As Their Member Of Parliament Frank Kabuye Is Arrested, Implicated In Killing Of Student At Makerere University
He added: "Anybody who stands in Speaker Anita Among's way is summarily dealt with either by the Parliamentary administration she heads or by other national institutions such as the police force."
Dr Kagabo's trouble with Anita Among started when the NUP legislator attempted to return the Sh40m that was allegedly given to MPs sometime back to 'motivate' them into irregularly passing a supplementary budget before the 2022/2023 budget reading.
While almost all MPs got the Sh40m, NUP demanded that all their legislators return the money to Anita Among who reportedly dished out the cash to the MPs at her house in Nakasero, Kampala. But until Kagabo's audacious move, no NUP MP had heeded to call by the party leaders to return the money.
ALSO READ:Parliament's Health Committee Visits Buyende To Address Teenage Pregnancies, Early Marriage Issues
After almost two months, Kagoba decided to return the money. He was advised by the Leader of Opposition Mathias Mpuuga to return the money to where he got it – to Anita Among, at her home. According to Bobi Wine, Kagabo was arrested by Parliamentary police as he stepped out of his office at Parliament heading to Speaker Among's home.
On Tuesday, Anita Among notified Parliament that Kagabo was seeking to 'return some money whose sources and intentions are unknown.' She said Kagabo was carrying money in cash seeking to deliver it to some offices within the precincts of Parliament.
"The actions of the member (Kagabo) threaten the integrity of this House. I accordingly invoke Rule 175 (1) (b) of the Rules of Procedure and refer the Member to the Committee on Rules, Privileges and Discipline. The Committee should investigate the Member's conduct and report back within one (1) month," an authoritative Anita Among roared.