We Don't Need To Be Threatened – President Museveni Warns Teachers Union Leaders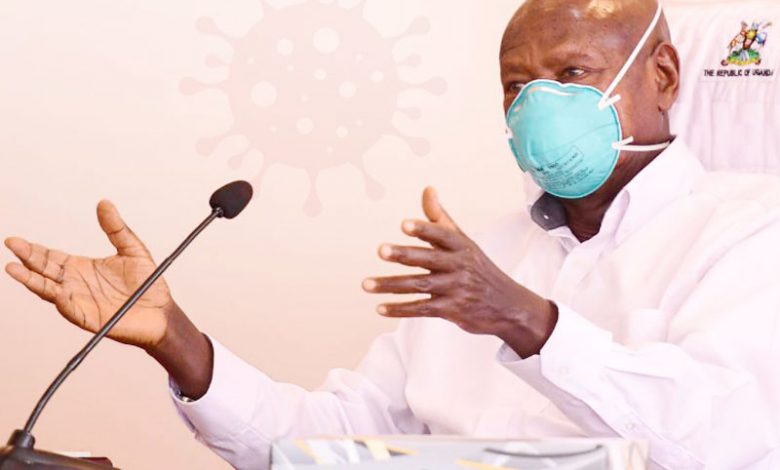 President Museveni has assured teachers and key players in the education sector to stop using threats while pressurizing him into reopening learning institutions.
During celebrations of the National Teacher's day at Kololo, Museveni said they don't have to be threatened.
""This lockdown time was for survival and am proud that we shielded our people from dying. We don't need to be threatened. Why do you threaten me?" he asked.
Museveni was responding to issues raised by Filbert Baguma the Secretary General Uganda National Teachers Union (UNATU) regarding the economic troubles faced by teachers who were put out of work as well as the increase in teenage pregnancies among the female learners who are stuck at home.
"In Brazil they reached 600,000 deaths who died of corona. Here we have only seen 3000 deaths in one year and seven months. You think that is not important?" he asked.
Having maintained total closure of learning institutions since March last year, Museveni says safeguarding the lives of learners supersedes any other concerns raised by stakeholders.
"No amount of lost time is greater than lost lives," he noted giving himself as an example of how he fought in the bush war to stabilize the country first.
"The problem is some of you have not seen problems. I had to interrupt my life for 8 years in Tanzania fighting Idi Amin. Then 5 years in the bush that's a total of 13 years. Is anybody better off than myself, the one who lost 13 years," he emphasized.
"The thing was to survive. Even if I lost time, if there is such a big danger it's better than dying," he added.
Museveni emphasized that when they went to fight, some of the children left school and joined them in the bush and when they came back after many years of fighting, they started a Kadogo school in Mbarara and called them to resume their abandoned studies of which many of them are now doctors and what not.
"You cannot compare death with losing time, jobs, money. That is reversible. I can lose today but tomorrow I will regain what I lost. But death is irreversible," he said.
First Lady and Minister of Education and sports Janet Kataha Museveni revealed that so far 60% of the teachers have been fully vaccinated.