Why M7 Directed All His Ministers To Go For Induction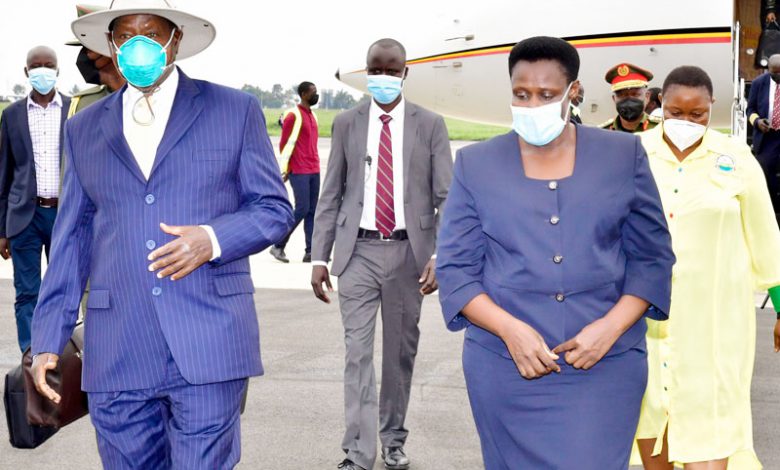 Last week, president Yoweri Tibuhaburwa Museveni directed all his ministers to be taken for induction at Kololo airstrip.
This was after he got information that most of his new ministers lack basic knowledge to run ministerial and government business which is hindering the implementation of his 2021-26 NRM party manifesto.
Credible State House sources revealed that the Speaker of Parliament Jacob Oulanyah was the first to complain to the president that the amateurism being exhibited by his new ministers is affecting his work as the head of legislature.
Sources added that the president was told that much of the parliamentary business is supposed to be brought by government but the executive is not bringing them because some of the ministers are always absent and in fear of answering questions concerning their ministries from the Members of Parliament.
Sources added that last week, the president was very bitter when the ministers failed to debate on the proposed bail reforms prepared by the Attorney General Kiryowa Kiwanuka.
Sources further disclosed that the president directed the ministers to be educated to avoid embarrassing scenarios.
One of these scenarios involved former minister for presidency Esther Mbayo who signed and approved government agreements she didn't understand.
Speaking to the ministers during the induction on Wednesday, Kiwanuka warned them to desist from signing agreements with other countries without the consent of the president.
He told the ministers that Bilateral agreements are supposed to be sanctioned by the president not ministers.
When contacted, Prime Minister Robina Nabbanja told theGrapevine that induction is a normal thing.
He welcomed the president's directives adding that ministers are supposed to be educated on their new roles.
"Take an example of me, I was a junior health minister and now I am a Prime Minister, I need to be educated on my new roles," Nabbanja said.