Why police officer killed Indian money lender at Parliamentary Avenue
Onyango said police condemn the act of using guns to solve problems, 'instead, security personnel should use peaceful means to manage conflict."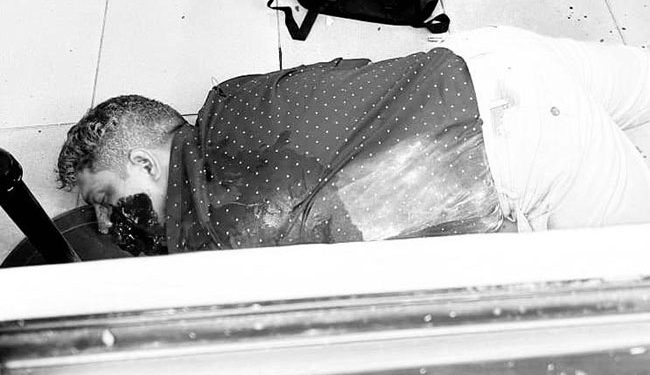 Earlier today, Friday 12 May 2023, an Indian national was shot dead at his office located at Raja Chambers, Parliamentary Avenue in Kampala, Uganda's capital.
It has since been clarified that the killing was committed by a police officer attached to Kampala Central Police Station. The murderous officer has been identified as Ivan Wabwire.
The deceased has been identified as Uttam Bhandari, the director of TFS Financial Services. A team of police officers led by KMP Commander, SCP Steven Tanui, responded to the scene and cordoned it off for documentation.
Relevant statements were recorded from key witnesses and some of the workers of TFS financial services, police said, adding that the body was conveyed to Mulago city mortuary.
Kampala Metro Police PRO, SSP Patrick Onyango, revealed that the policeman had acquired a loan with TFS Financial Services in 2020. "The suspect had come to the victim to get a quotation to take to an unidentified bank so that the bank buys off the loan," Onyango said.
Adding: "After the shooting, he jumped on a boda and rushed to CPS Kampala where he abandoned the killer gun (an AK47). Efforts are being made to have the suspect arrested for further inquiries,"
Onyango said police condemn the act of using guns to solve problems, 'instead, security personnel should use peaceful means to manage conflict."