World Bank unfair to deal with Uganda subjectively – experts
Dr Fred Muhumuza, an economist from Makerere University, noted that there are chances of seeing a country with slower implantation of road construction and other projects.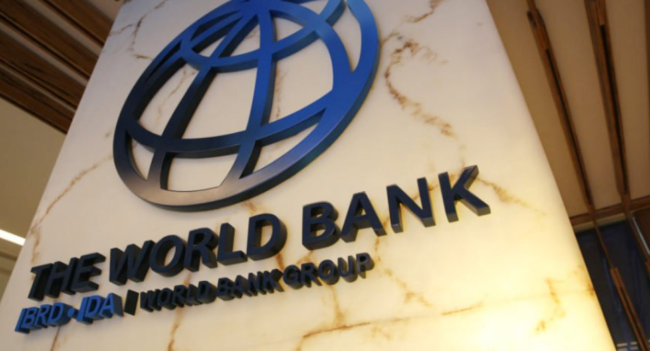 Economics experts in Uganda are saddened by the World Bank's decision to halt the approval of new public finance projects in the country. The global lender said in a statement on Wednesday that the recently enacted Anti Homosexuality Act 2023 fundamentally contradicts the World Bank Group's values.
"We believe our vision to eradicate poverty on a livable planet can only succeed if it includes everyone irrespective of race, gender, or sexuality. This law undermines those efforts. Inclusion and non-discrimination sit at the heart of our work around the world," it said in a statement.
And for that reason, the World Bank said that 'no new public financing to Uganda will be presented to our Board of Executive Directors until the efficacy of the additional measures has been tested.'
In an engagement with Charmar News, Prof Augustus Nuwagaba, a member of the World Bank Consultative Group, and an international consultant on economic transformation, highlighted that the World Bank is a multilateral institution that shouldn't expect its multilateral policy to work subjectively.
He says it should work with multilateral principles and focus on reconstruction and development without the influence of such decisions.
"In my view, if a country has implemented its policy, and then as a World Bank, you want to deal with it in a certain way, it wouldn't be right," Prof Nuwagaba said.
Adding: "If it was a bilateral institution like DFID, USAID, you would do that but this is a multilateral institution. So it would be unfair for a multilateral institution to operate subjectively by responding to a country's policy,"
The World Bank believes its vision to eradicate poverty on a livable planet, can only succeed if it includes everyone without discrimination.
Nuwagaba advised the government of Uganda to focus on trade to improve funding of its projects since aid from foreign donors has not been effective in the entire African region.
Nuwagaba, a well re-known consultant, revealed that he has never been a fan of countries relying on Foreign Aid. "When you read the current evidence of aid effectiveness, the aid we have received has been dead aid in the entire African region," he said.
Adding: "There has not been effectiveness in terms of the impact of the aid. So what I would support is trade and export sector performance. You produce, export and then you earn."
On the other hand, Dr Fred Muhumuza, an economist from Makerere University, noted that there are chances of seeing a country with slower implantation of road construction and other projects.
He, however, notes that not all projects that will be affected by the World Bank action drive the economy.
Muhumuza said some of the affected sectors may not have been Uganda's major economic growth but they are enablers of the other drivers, highlighting infrastructure such as roads.
"This decision is something I think we don't need to take lightly and as a country, we need to seriously think about it because we already have a big project of upgrading our health sector," Dr Muhumuza told Charmar News.
He predicts that big government projects like the Uganda Intergovernmental Fiscal Transfers (UGIFT) Programme which was supporting education and health massively plus other sectors might be affected.
He hence advised that the government should sit down with all its partners who are halting funding and find possible solutions to co-exist with all development partners without both parties being extreme.
"I think it's time for the two sides to sit down and amicably resolve this. The law is recent. It hasn't been rolled out but you don't want anybody to fall on the wrong side of the law. So we want to have conversations of how this law is implemented, and see whether it meets the minimum expectations of all the development partners we have on the table," he explained.
Some Members of Parliament who talked to Charmar News criticized the World Bank's decision, maintaining that it's extremely unfortunate for the bank to tag itself on a law that was made by the majority of Ugandans.
"It's extremely unfortunate that the World Bank whose role is to give loans to countries in need of finances can tag a law that is made by the majority of Ugandans. This anti-homosexuality Act is an Act which was put in place because of some people that come into Uganda to promote a vice that is not Ugandan," said Sarah Opendi, the Woman MP for Tooro District.
"In the past, we used to rely on the World Bank alone because they were the sole givers of funds. But now we have China, India, and the Arab worlds. So the World Bank should not think that they are the only source of funds to the African continents," said Gilbert Olanya, the MP for Kilak South.
Despite international condemnation, President Yoweri Museveni defended the legislation as necessary to counter what he perceives as attempts by the LGBTQ community to 'recruit' individuals.
Uganda's Anti-Homosexuality Act of 2023 contains provisions making 'aggravated homosexuality' a capital offence punishable by death and imposes penalties for consensual same-sex relations up to life in prison.