First Lady to host 4th youth national convention
The organization which was started by the First Lady calls upon youths to attend this convention online.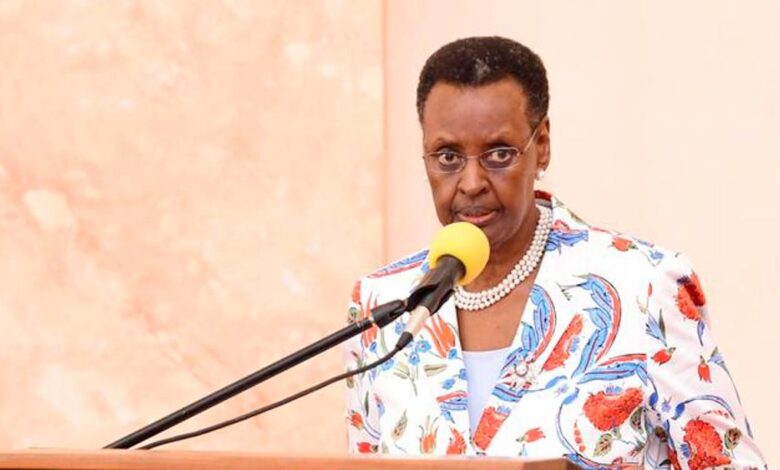 The Uganda Youth Forum (UYF), in partnership with Uganda Christian Lawyers Fraternity (UCLF), have organized the 4th Youth National Convention, set to take place on 7th October 2022, at State House in Entebbe.
The event which is supported by First Lady Janet Kataha Museveni is focused on building a sense of awareness and empowering youths in Uganda.
The 4th Youth National Convention will build on the previous three youth conventions which were aimed at teaching young people practical soft skills like leadership, communication and ethical values like sexual purity.
According to Ayorekire Arthur, the Secretary Board of Directors UCLF, this year's convention, will focus on promoting self-worth, enhancing competitiveness abilities, and equipping youth with technical skills.
He said the conference will involve both physical and online participation and will be streamed live, on the YouTube channel of the First Lady with key distinguished speakers.
The conference will bring together distinguished and seasonal speakers to mentor and equip youth. People should expect to hear from the conference host Maama Janet Kataaha Museveni and other speakers including Mr Julian Kyula, the Founder and Senior Pastor of Ruach Assemblies International, Kenya and Mr Wafula Wabwire, the Regional Director Risck and Policy, Legal-Africa and the Middle East for Standard Chartered Bank Group based in Dubai, also the President of Inspire Synergy.
The theme for this year's convention is derived from the book of Daniel, chapter 6, verse 3, which directly relates to the growing process and challenges of today's youth. Many are helpless and powerless, in addition to struggling with difficult social situations.
Ayorekire, however, is positive that by taking part in this exercise, many young people shall be mentored and inspired to pursue their dreams and life aspirations.
"Young people have a lot to learn from the story of Daniel who distinguished himself and remained devoted to serving his God. Despite the bitter exile experience in Babylon under the tyranny of King Nebuchadnezzar, he refused to defile himself; he didn't pursue short-term gratification. He remained steadfast, focused and visionary. Even at the point of his death, he didn't waver in the worship of his God," he explained.