Government allocates Shs5bn to cater for new older persons program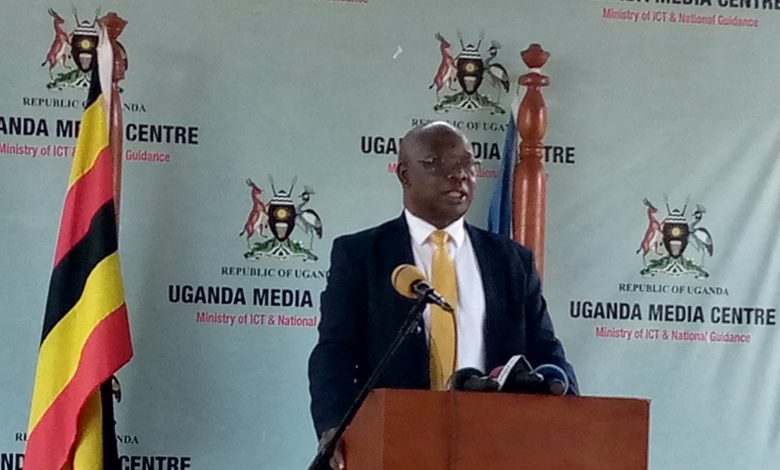 The Minister of Gender, Labour and Social Development, in Charge of Elderly Affairs, Dominic Mafwabi Gidudu, has revealed that the government has initiated the Special Enterprise Grant for Elder Persons (SEGOP) targeting older persons between the ages of 60 – 79 years who are not receiving Social Assistance for the Elderly (SAGE).
The minister said the initiative comes after the government rejected the proposal to have the target age for senior citizen grant beneficiaries to be lowered. He added that the SEGOP money will help the beneficiaries to start up income-generating enterprises that will improve their households.
The minister made the revelation at Uganda Media Centre where he briefed journalists about the upcoming international day for the elderly which happens on October 1st every year. This year's celebration will take place at Nebbi Town Secondary School in Nebbi Municipality under the theme 'resilience of older persons to cope in a changing world.'
Gidudu said Shs5bn has been set aside to facilitate the implementation of the Special Enterprise Grant for Elder Persons program. He said the program will be launched during the celebrations of the international day for the elderly by President Yoweri Museveni who is expected to be the chief guest.
The minister noted that the government has fully taken over the funding of the senior citizens by giving older persons a monthly stipend of Shs25, 000. According to the Uganda Bureau of Statistics projections, the number of older people in the country has grown from 1.4m in 2025 to 2.2 in 2022.
This rise in the number of older people syncs well with the UN 2017 report that said that between 2017 and 2050, the number of older people in the developing world will increase from 652 million to 2.1 billion.
Gidudu attributed the increase in the number of older people in Uganda to improved life expectancy among the population resulting from improved health-seeking behaviours, and advancements in health technology among other factors.
The minister also noted that the government has increased the budget for the national council of elder persons from Shs700m to Shs2.4bn to strengthen monitoring of the government programs for maximum inclusion of elder persons, as requested last year.
"I am glad to report that modalities are underway to ensure that the national council transfers part of these funds to the district and city councils in the near future, to facilitate monitoring and compliance with the policy framework for older persons," he noted.