Uganda's data consumption rises by 51% to 138.5 million gigabytes
In terms of year-on-year comparison, the 12 months ending March 2023 witnessed a remarkable 51% surge in internet traffic, soaring from 91.4 million GBs in March 2022 to 138.5 million GBs in March 2023.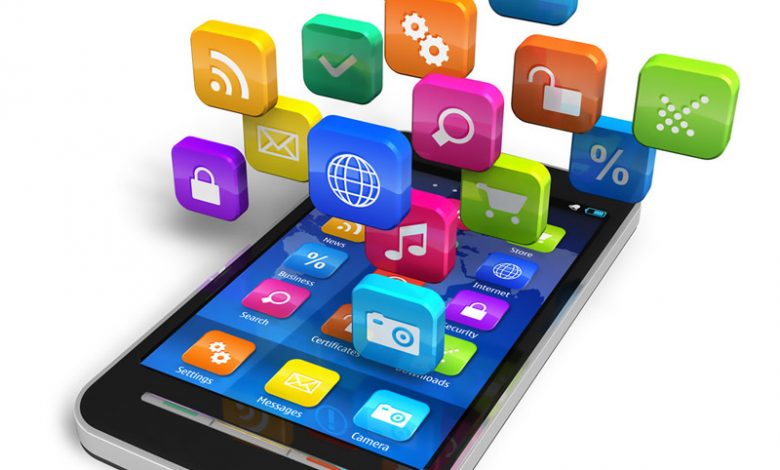 The Uganda Communications Commission (UCC) has reported 138.5 million gigabytes (GBs) in downloads during the period between January – March 2023. This is a 9.2 million GB growth in comparison with the 129.3 million GBs recorded at the end of December 2022.
The market performance report, which covers the telecom, postal and broadcasting sub-sectors, is based on information submitted by licensed operators. The report aims to provide readily available ICT indicators to policy makers to enable more evidence-based policy decisions; to provide easily accessible information to prospective investors; and to enhance consumer awareness and empowerment.
According to the report, the amount of data consumed by an average Ugandan telecom subscriber per month rose from 1.6 gigabytes (GBs) in December 2022 to 1.7 GBs in March 2023, a Uganda Communications Commission (UCC) report indicates.
Notably, this rise in data consumption was accompanied by a reduction in expenditure on data by 6% during the same period, implying that consumers are spending less but using more data.
In terms of year-on-year comparison, the 12 months ending March 2023 witnessed a remarkable 51% surge in internet traffic, soaring from 91.4 million GBs in March 2022 to 138.5 million GBs in March 2023.
As a result of this growth, the average internet service usage per subscriber reached 5.10 GBs in the quarter ending March 2023, compared to 3.88 GBs in the same quarter of the previous year, indicating a significant rise in data consumption.
Telephone subscriptions
During the quarter, the industry witnessed a notable increase, adding a total of 1.08 million new mobile subscriptions. As a result, the overall subscriptions count has now reached 34.3 million, reflecting a 3% increase in comparison to the previous quarter. Fixed lines maintained a count of 0.116 million subscriptions.
The National Statistical Office (Uganda Bureau of Statistics – UBOS) released population projections for the year 2023. According to these projections, the total national population is estimated to be 45.5 million Ugandans, up from the 2022 estimate of 43.2 million.
Consequently, the baseline for computing Telecom penetration has equally shifted, resulting in a new telephony subscriptions penetration rate of 75 active lines per 100 Ugandans, down from 77 in the quarter ending December 2022.
Internet subscriptions
UCC indicates that in the quarter ending March 2023, internet subscriptions experienced significant growth, adding 1.2 million new internet subscriptions and reaching a total of 27 million.
"This marks the second consecutive quarter of positive growth, indicating a sustained upward trend in internet adoption. The rise in subscriptions can be attributed primarily to increased internet access through mobile handsets and other data devices like tablets.
Relatedly, the success can be attributed to the Telecom industry's aggressive campaigns promoting Fiber-to-the-Home (FTTH) packages and Internet of Things (IoT) devices such as the car tracking devices," the report reads in part.
The growth in internet subscriptions, as per the report results in an internet penetration rate of 59 per 100 Ugandans, considering the estimated population of 45.5 million for the year 2023.
This represents a 2% rise from the 57 per 100 Ugandans recorded in December 2022. Comparing year-on-year data, there is an increase of 3.4 million active internet connections in the 12 months leading up to March 2023. This represents a 14% rise in Internet connections having grown by a factor of 1.7 since March 2022.
Mobile Money connections
Over the course of the three months – January to March 2023 UCC reveals that  registered mobile money accounts increased from 36.8 million to 37.3 million, reflecting a growth rate of more than 500,000 new accounts.
"In regard to account activity, mobile money active accounts in the 90-day period grew from 25.2 million in the previous quarter to 26 million in March 2023. In addition, the agent footprint remained consistent, boasting a total count of 472,000 agents across the country. This represents approximately 55 active wallets per agent.
In year-on-year terms, the industry has experienced an increase of 4 million new registered mobile money accounts, reflecting a 12% growth since March 2022. Further, 90-day active new accounts demonstrated notable growth as well, with an addition of 2.4 million new accounts, representing a 10% increase.," reads an exerpt from the report.
Mobile Money transactions
In the three months ending March 2023, the industry recorded 1.44 billion mobile money transactions, up from 1.40 billion transactions at the end of December 2022. This marks the first time the market has posted a positive net addition between the 4th quarter and 1st quarter of the year.
This growth is associated with a spike in transactions such as Person to Person (P2P) transfers, utility and merchant payments, gaming, and school fees payments. In comparison to March 2022, the industry posted a net addition of 249 million transactions, from 1.2 billion transactions to 1.44 billion transactions in the quarter ending March 2023. This represents a 17% increase.
Network connected devices
The number of devices accessing the Telecom network in Uganda witnessed a 3% growth from December 2022 to March 2023, reaching a total of 39.1 million. This surge is largely attributed to the increasing adoption of smart and feature devices, which grew by 3% quarter-on-quarter to 12.6 million and 24.5 million, respectively.
However, the count of basic handsets declined by 9% to 1.85 million handsets during the same period. The net addition of 958,000 new mobile devices aligns with the number of new active SIM cards registered in the three months leading up to March 2023.
"In contrast to March 2021, the devices accessing Ugandan networks have increased by 4 million new devices, soaring from 35.1 million to 39.1 million at the end of March 2022. This growth is largely driven by smart devices, that account for 21%, followed by feature devices at 17%. Conversely, basic handsets continue to witness a sharp 49% decline, which could be a sign of smart phone affordability with some ranging between $52 (UGX 190,000/=) and $137 (UGX 500,000/=)."
Domestic voice traffic
In the quarter ending March 2023, the market observed a 3% growth in domestic voice traffic, with a total count of 17.6 billion minutes in domestic talk time. Of these, 0.2 billion minutes were off-net (between two different networks) whereas 17.4 billion were on-net (same network) minutes.
At the end of March 2023, the growth observed in the off-net segment (15%) superseded that of the on-net voice traffic segment (3%) by 5 times. This points to a possible shift in behavior as consumers gradually switch from the on-net only voice centric bundles to the all-bundle (off net-on net combos) value prepositions offered by the different Mobile Network Operators.
Telecom Sector Revenue
The industry recorded quarterly revenues of UGX 1.34 trillion, with a net addition of UGX 58.4 billion in comparison to the UGX 1.30 trillion of March 2022. The gross revenue performance is a combination of earnings from voice, data, infrastructure lease and other communication services excluding mobile money revenues.
Revenue generated from Mobile Voice and Data Services continues to dominate the telecom market followed by tower leases revenues. In year-on-year terms, the industry grossed UGX 1.34 trillion in March 2023 from UGX 1.1 trillion in the corresponding quarter ending in December 2022. This is a net addition of 17% In gross revenue in the first quarters of the year.