Who Is Guangying Chen, and Is Binance a "Chinese Company"?
As I mentioned, when we started Binance just five years ago, we were a ragtag group of crypto enthusiasts and engineers. We also had to deal with the challenge of launching a business at the height of the bear market set off by the clampdown in Korea and Japan.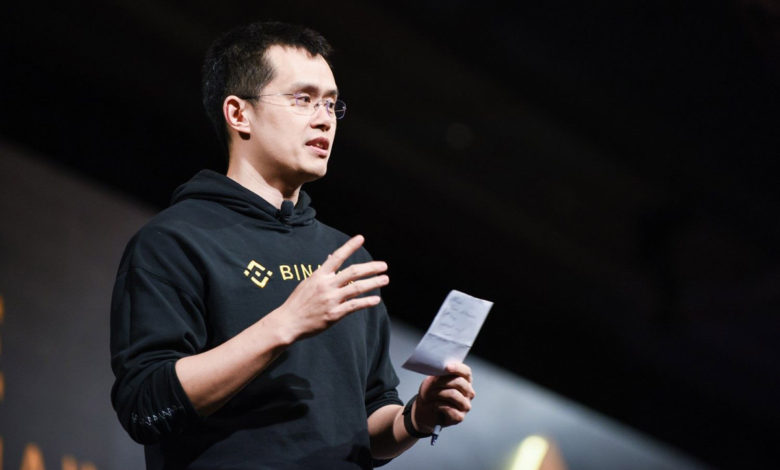 By Changpeng Zhao
One of the much strengths that our employees at Binance must possess is thick skin. After all, this industry is the subject of a lot of negative sentiment (much of it is unwarranted, but it's the reality right now). In recent months, our thick skin has been tested by a noticeable increase in attacks on our company's reputation. These come from both the media and behind closed doors in meetings with policymakers.
Just last week, a former Washington Post journalist sent a tweet to one of our executives during a run-of-the-mill disagreement over "media bias" on Twitter. Out of the blue they asked, "While I have you here, who's Guangying Chen?"
While that journalist possibly didn't understand it, that question is emblematic of the disdain that our employees face on a daily basis in both the East and West. This question originates from an old campaign that a competitor launched via an anonymous microsite. The goal? To erode trust in our brand as we were expanding and competing to attract new partners and investors.
If you look at companies like ours and FTX, Crypto.com, etc., you'll find our organizations have very similar employee profiles. However, over the past two years, as we expanded into Europe and the Middle East and recruited a more senior leadership team, Binance's executive team is now more heavily dominated by Europeans and Americans. Our broader employee base is even more globally distributed. Despite these facts, some people insist on calling us a "Chinese company," and in doing so, they don't mean well.
These types of negative campaigns are far more common than people realize. We've even seen crypto exchanges and projects create their own "news" sites to bash competitors, and these sites are now frequently miscategorized as independent news sources by Google News. I would laugh too, if it wasn't so serious and disheartening how often I had to explain the differences between an organization like CoinGeek versus CoinDesk to people in positions of real power.
And these types of attacks are only becoming more sophisticated. Just recently, CryptoLeaks published a report alleging how one firm is using litigation to sow doubt about rival blockchain projects. And while it is tempting to launch counter-attacks on the industry's bad actors who engage in these activities, we will not debase ourselves nor abandon our values.
These types of campaigns erode trust in the entire industry. We are builders. We can compete in this space and still cheer on each other's successes.
Our Responsibility
We are the largest crypto exchange and Web3 company on the planet. With that comes a great responsibility and an expectation of facing additional scrutiny. However, it's important to remember that our industry is still in its infancy.
When your company suddenly goes from start-up to Fortune 100 overnight, nobody shows up at your office the next day with 1,000 experienced executives, streamlined processes, and technologies to suddenly operate like a two-hundred-year-old, established financial institution.
Like every other crypto exchange, growing and upscaling our staff and maturing our systems to match the growth of the industry has been the greatest challenge of my career. This is something that I have embraced and invested heavily in thus far.
Crypto Industry Blossoms in Asia
Before returning to my main point, let me provide a quick, oversimplified history of the crypto industry that surprisingly few people understand. Sometime around 2015 or 2016, the industry saw the first massive wave of crypto fever among Korean and Japanese millennials.
This was at a time when both societies were panicking over young males' increasing engagement in a culture that mostly existed online. This manifested into the notion that young men and women would simply waste their lives away online and a whole generation would be lost.
So you can only imagine how the rise of crypto fed into these issues. What resulted was a series of crypto crackdowns in both Korea and Japan. During this time, China quickly realized that embracing this nascent industry had the potential to reap sizable benefits for its economy.
While the Chinese government maintained a stern public position on crypto, it quietly, behind the scenes, helped bolster the fledgling industry and supported its growth within its borders. The best Web3-curious engineers and investors flocked to Shanghai and Hong Kong.
Complex History With China
On August 6th 1989, my mother and I left China and emigrated thousands of miles away to Canada. For those who know Chinese history, this is 2 months after the events of June 4th 1989.
I was 12 years old.
My parents were teachers/professors. We lived on campus at the University of Science and Technology in Hefei at the time, one of the top four universities in China. While I didn't understand much of what was going on, I did hear snippets of conversations from older college kids and from what I pieced together, I was lucky to have been able to leave at that time.
It normally took four years to get a passport, and it would have taken another 2-3 years to get a Canadian visa if we were lucky. But due to the incident, the Canadian embassy opened up and gave us visas quickly. I remember the line outside the Canadian embassy was three days long. We had to take shifts at night to keep our position in the queue.
It changed my life forever and opened up endless possibilities for me.
I spent my best years as a teenager in Vancouver and then went to McGill in Montreal for college. After that, I worked in Tokyo and New York (Bloomberg) for a few years.
In 2005, the web tech industry started to explode in China, so I went to Shanghai to launch an IT start-up together with five other expats; two Americans, two Brits, one Japanese, and me, a Canadian. The company was designated as a "Wholly Owned Foreign Enterprise" (WOFE), as none of us were Chinese nationals.
This point was a considerable business hurdle to overcome. When I was financially stable enough to purchase a condo in Shanghai, I had to pay 25% more tax because I was a foreigner. Yes, the same apartment I sold to buy bitcoin in 2014.
Without the fee, I could have 25% more bitcoin today.
Between 2005 and 2015, I tried to set up several different start-up projects before eventually dipping my toes into the crypto space. I was a serial entrepreneur looking to build a successful start-up before I understood my passion.
This is by far the most fundamental challenge for any young entrepreneur.
Two years before Binance, I started a company called Bijie Tech, providing exchange-as-a-service platforms to other exchanges. We got 30 clients on board, and business was good. They were mostly exchanges of art and items like stamps, baseball cards, etc.
Unfortunately, in March 2017, the Chinese government shut down all such exchanges. All of our clients went out of business. Later on, the idea of Binance would start to take shape. It was a simple notion that a more streamlined crypto exchange could provide a more frictionless user experience without sacrificing useful features.
Leaving China
I took quite a few people from the Bijie team to Binance and together, we launched Binance on July 14th 2017.
However, a mere month and a half later, before Binance could even be properly established, we faced our first significant disruption.
On September 4th 2017, the Chinese government issued a memo stating that crypto exchanges were not allowed to operate in China.
They then blocked our platform behind the Great Firewall. At this point, most of our employees left China. Only a small number of customer service agents remained by late 2018.
The irony that I was once again forced to leave China – approximately thirty years after my parents fled with my sister and I – was not lost on me.
Our leadership team jointly decided that we would work remotely. Soon, COVID-19 spread across the globe, and the whole world moved to remote working. This allowed us to continue growing as a company and entice top talent, although we were still looking for a place to plant our roots.
Coinbase even famously listed on NASDAQ without an HQ named in its S-1 registration statement.
Our remote working model has since become normalized across the globe and we are active in pursuing top talent, no matter where they may hail from. As I mentioned, when we started Binance just five years ago, we were a ragtag group of crypto enthusiasts and engineers. We also had to deal with the challenge of launching a business at the height of the bear market set off by the clampdown in Korea and Japan.
On the plus side, it was a relatively good time to get into crypto because prices were low. This is why many major exchanges, such as FTX and Crypto.com, were set up in Hong Kong during this time.
So with that background, who IS Guangying Chen?
I first met Guangying (Heina) Chen when she was working at my friend's wine store in 2010. She later worked as a service manager at a large commercial bank where she also managed the back office (HR/finance/admin).
In 2015, when I started Bijie Tech, I asked Guangying to work for me. We asked her to manage the back office as the early team was mainly engineers. Because of restrictive laws in China surrounding foreigners (like me, a Canadian citizen), it's much easier to have a Chinese national as the listed legal representative.
Given that Guangying was both a Chinese national and was managing the back office for us, she agreed. This is a very common practice in China.
Because her name is listed on the early Bijie Tech documents, Binance's detractors have leaped at the opportunity to spread a conspiracy theory that Guangying was secretly the owner of Bijie Tech and possibly even Binance.
As a result, both she and her family have been targeted and harassed by the media and online trolls. Had I known how much of a negative impact this would have on her life, I never would have asked her to do what seemed like such an innocuous step at the time.
Like many early Binance employees, Guangying had to leave her family, her home, and her friends behind when most of us left China in 2017. It was a tremendous sacrifice and she is one of the very few people who will ever truly understand the impact that this has had on all of us. She still carries this burden today as spurious Chinese media outlets continue to spread conspiracy theories about her.
Today, Heina Chen is a passport holder in a European country where she lives in relative peace with her family. I say "relative peace" because ever so often, tabloids dig up these old conspiracy theories, triggering another round of harassment for her and her loved ones.
As we have grown these past five years, many of the original employees and founders have taken on new roles in the organization. Guangying currently oversees the admin and clearing team for the organization.
So in conclusion, she does not own Binance and she is not some secret Chinese government agent.
So Is Binance a Chinese Company?
No. Anyone with even a rudimentary knowledge of corporate law or how companies work will understand this: Binance was never incorporated in China. Nor do we operate like a Chinese company culturally. We have subsidiaries in many countries, including France, Spain, Italy, UAE, and Bahrain (to name a few). But we don't have any legal entities in China, and we do not have plans to. I believe it's critical today that we come forward with these facts.
The greatest challenge that Binance faces today is that we (and every other offshore exchange) have been designated a criminal entity in China. At the same time, our opposition in the West bends over backward to paint us as a "Chinese company."
The inference is that because we have ethnically Chinese employees, and perhaps because I am ethnically Chinese, we are secretly in the pocket of the Chinese government. We are an easy target for special interests, media, and even policymakers that hate our industry.
This is obviously not true.
My favorite are the news stories that go out of their way to note that I am a "Chinese Canadian CEO" or, even better, "born in China, educated in Canada." I am a Canadian citizen, period.
Simply being of Chinese descent or having emigrated from China should not be a scarlet letter one has to wear for the rest of their life. Nor should it give people free rein to cast aspersions, lay false claims, or question one's loyalty to their country.