Zimbabwean film extravaganza amplifies African narratives in cinema
  Simba Muswaka, a Harare resident, said while the local film industry is on a positive growth trajectory, there was need to have more productions in local languages.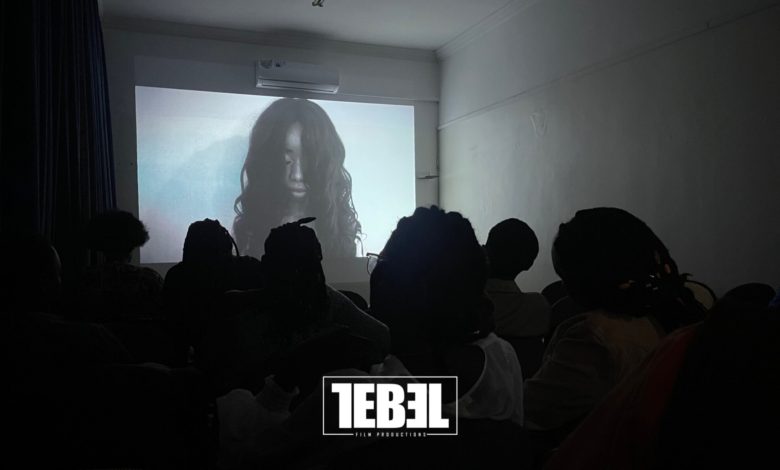 The curtain came down on the Zimbabwe International Film Festival (ZIFF) on Saturday, with local film productions amplifying African voices in the entertainment industry.
The festival, which ran from Sept. 14 to 17, saw audiences being entertained by a wide range of international and local productions, including the first Zimbabwean sci-fi film in the local Ndebele language.
"This year every single one of our evening highlight films is a Zimbabwean production, and that is something that we are so proud of, and it shows also where our film sector is going, it's heading in a great direction, I think," Nakai Matema, a Zimbabwean film practitioner, and a ZIFF consultant told Xinhua.
The ZIFF is an annual film festival whose mission is to discover and develop local filmmakers, artists and audiences. It is a major promoter of the film industry in Zimbabwe and the African continent.
"It's important for us to develop our own film industry in Zimbabwe because film is a representation of us. Our heritage, our culture, our stories," said Matema.
Historically, the African narrative has been told through the Western perspective, Matema said.
Like in many developing countries, in Zimbabwe screens are largely dominated by foreign productions.
"It's important for us to not just be watching foreign productions particularly Western productions, first world productions, and even Asian productions when we are not watching our own.
"Those productions are great and they can be entertaining, but we definitely need to nurture our own representation on screen telling our stories, and our culture, our heritage, and don't wait for somebody else to come and tell our story on our behalf," she said.
In addition, Matema said Africans need to be masters of their own narratives.
"It's very very important, otherwise what will happen is people from America, England and whatever will come and tell our stories through their own lens," she added.
The veteran film director said despite being on a positive trajectory, the local film sector is still facing challenges such as financial constraints and skills training.
"Right now, however, we do not have a film industry, we have a film sector, so the film sector needs to grow and become an industry. We are not quite there yet, but we are definitely on the right path," said Matema.
Daniel Lasker, a Zimbabwean film director and actor, and the director of The Signal, the first locally produced sci-fi film, said it is important to narrate our own stories.
"I believe it's so important for us here in Zimbabwe to really develop our film industry and tell our own stories because there is so much unique locations, the culture of the people, and there is really special opportunities to tell stories that can't really be told from anywhere else in the world," Lasker told Xinhua.
Known for his role in the American science fiction Raised by Wolves, Lasker is a self-taught filmmaker, and his productions have been well received locally and by various international film festivals.
Furthermore, the young filmmaker said his dream has been to make a sci-fi movie that matches world standards in his hometown of Bulawayo, Zimbabwe's second largest city.
"There is such a special feeling you get when you watch a film and you see locations, and you see people you know, places you have been to, and you really get a feeling of Oh! Wow! I have been to that place but I have never seen it portrayed like that," Lasker said.
Simba Muswaka, a Harare resident, said while the local film industry is on a positive growth trajectory, there was need to have more productions in local languages.
"I would like to see more use of an indigenous language because then that also paints a picture and puts people firmly in Zimbabwe, and it gives them a taste of what's happening, it just gives you that authentic Zimbabwean feel," he said.
Nyarie Purvis, another Harare resident, said Zimbabwean content has greatly improved.
"Having lived abroad for 22 years, I mainly listened to American music, and watched American content, and then when I moved back home I was lucky enough to bump into an old friend who introduced me to local content and now that's all I watch," she said.
Despite financial constraints and a relatively small market size, the Zimbabwean film sector has grown rapidly over the past years as a wide range of films are being written, filmed, directed and starred by locals, thereby putting local talent on the global map.