MPs ask Auditor General to carry out forensic audit into construction works done at Katuna border post
Eng. Ivan Eyatu, however, informed the committee that the cracks were part of the building's architectural and engineering designs.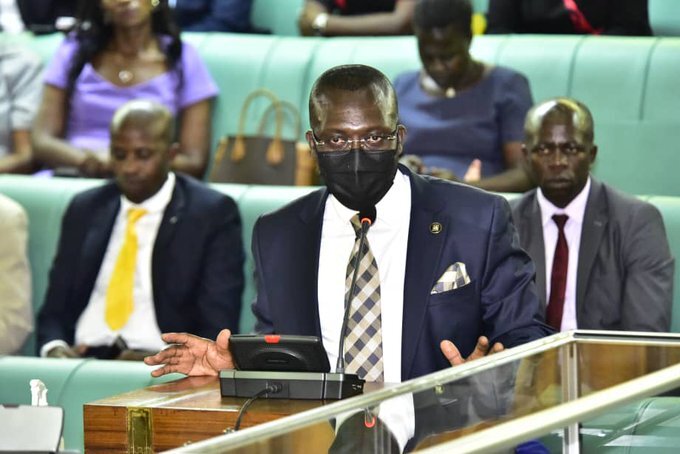 Members of Parliament (MPs) want the Auditor General to carry out a forensic audit into the construction works that were done at the Katuna One-stop Border Post in Kabale, southwest Uganda.
The recommendation is contained in a report that was tabled on the floor of parliament by the Deputy Chairperson of the Committee on Foreign Affairs, Boaz Katsirabo Ninsiima on Wednesday.
Ninsiima presented a report of the committee on its visit to Katuna Border Post to assess the status of economic and commercial diplomacy.  The committee noted that commercial diplomacy at the Katuna border has been enhanced.
However, the committee also noted that the contractor, Amugoli General Enterprises Ltd, who was given the job to construct the border post in 2014, did shoddy work and for that matter should be audited within six months after the adoption of this report.
Ninsiima said that the project engineer and supervisor of Amugoli General Enterprises, Eng Ivan Eyatu, told the committee that the facility had been constructed and handed over to Uganda Revenue Authority for occupancy.
However, the committee noted with concern that the building was full of cracks and the ceiling was almost falling out. The blocks were also detached from each other, a fact that was not explained by the contractors.
Eng. Ivan Eyatu, however, informed the committee that the cracks were part of the building's architectural and engineering designs.
The report also noted that while construction of the border post started in 2014 with funding from the World Bank & the government of Uganda, the contractor later stopped working due to nonpayment.
The stoppage by the contractor, the report says, was caused when the World Bank pulled out of the financing deal because of an alleged breach of the contract.
Ninsiima said works were halted until early 2022 when construction resumed, something which slowed traffic at Katuna.
"There were no lights despite the fact that the border operates 24 hours. This poses a security threat.  Construction operates in open space. There were no barrier gates, hence manpower was used. This is a problem to revenue and security," Parliament heard.
While Katuna is currently operational, the committee learnt that there is a shortage of Certificates of Identity both at the border & Mission in Rwanda. These are emergency travel documents issued to Ugandans & non-Ugandans who cannot readily access their travel documents in emergencies.
State Minister for Regional Affairs, John Mulimba, promised to bring a statement on Thursday regarding Uganda's relationship with Rwanda in respect of trade and the movement of people across the border.