Musician Weasel's Domestic Violence Case, Kagame's Striking Love & Care For Rwandans In Foreign Lands & Museveni's Striking Indifference
Ugandans have been battered and even killed by refugees and foreigners with President Museveni minding better things. The people of Southern Sudan have been beating and killing our people like leeches.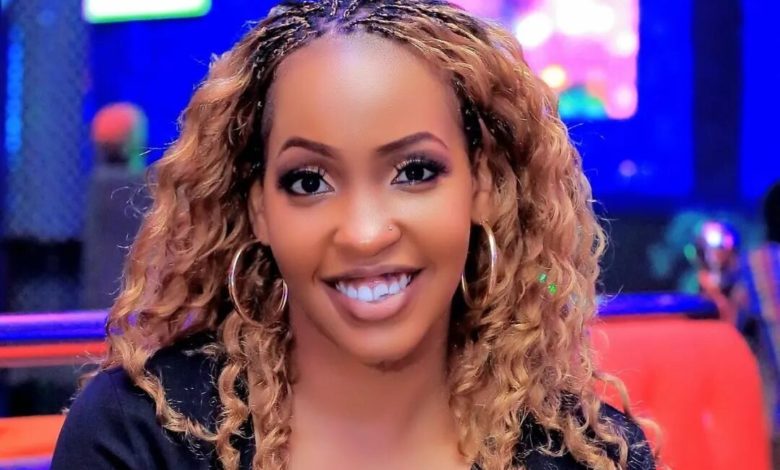 By Isaac Mutema
Rwandan President Paul Kagame recently took the hardline measure by closing his borders with Uganda. Kagame took the stance to force the neighbouring country to stop mistreating Rwandans.
Yes, the measure caused his country to lose revenue but he swore to protect the lives of his people. So, revenue comes secondary to the well-being of the Rwandan people.
Yes, he took the biggest gamble by closing out his neighbour and his host of decades – from birth to when he was man enough to lead wage against the country of his origin. Kagame is now the President of Rwanda. The Constitution he swore to binds him to protect his people from foreign aggression.
"The security and safety of my people are non-negotiable. It takes precedence over all other matters," Kagame kept retorting whenever he would be asked about the border issues.
ALSO READ: DRC, Rwanda Agree To De-escalate Tensions
Those who were mistreating Kagame's people in the Ugandan security circles have since been removed. The notable ones included Bagyenda Kaka and Gen Abel Kandiho. Both were chiefs of military intelligence in Uganda in their respective times.
Kagame is still demanding Kaka's reprimand from Kampala. From the reading of the signs, never get surprised if Kaka ends up in jail one day in future.
Ugandans have been battered and even killed by refugees and foreigners with President Museveni minding better things. The people of Southern Sudan have been beating and killing our people like leeches.
Kampala has been doing nothing apart from telling Ugandans to behave. Museveni's top general as well as minister, Gen Kahinda Otafiire is on record as making fun of the rather serious issue.
ALSO READ: Collective Efforts Urged To Fill Gender Gap In Rwanda
He lightly stated that Ugandans are the worst criminals. This is why the Sudanese kill them! He did not cite any evidence to help back up his stance. No wonder, no one else in the government tried to correct him!
Master Blaster, a local musician, was killed by the Sudanese right there at Bwaise's Eden Hall. He was buried and life went on. No one was arrested for the callous murder!
There have been cases of Dinkas killed in Uganda. In those instances, the government has always moved with terrific speed and show of power and rounded up villages!
Ugandans killed in Rwanda are regarded as criminals worthy of their fate. Those killed in the Middle East are rarely followed up except by their people and well-wishers.
ALSO READ: DRC Crisis: EAC Presidents Call For Ceasefire, Instruct Regional Force To Lead Stabilization
It's like trite law in Uganda for investors to batter Ugandans and get away with it! Investors are pampered like angels. But attack any investor for hitting you, paying a song for your services or not at all or for even your sugarcane.
You will, in that case, be quickly accused of sabotaging the country's development and labelled a saboteur!
Obed Katureebe, a high-profile employee of government-owned Uganda Media Center, was locked for several days over issues related to Rwanda. He spent good days in detention without charge.
Yet Obed works for the government of Uganda as a useful PR handler. One would have expected, therefore, the government he works for to spare him the shabby treatment.
ALSO READ: DRC Crisis: Museveni Calls For Regional Collective Approach To End Fighting
But, Kagame had to be appeased, after all. So, poor journalist Obed had to pay for the Rwandans Tsar's appeasement!
Remember Lawrence Muganga's commando-like grab! I mean, this intimidatingly learned Rwandese guy employed by Mr Kampala's Deep Pockets as Victoria University's Vice-Chancellor.
Well, you saw what happened immediately after the Rwandan Tsar barked. How, Kampala shyly and panicking chickened out of the game!
Within no hours, Muganga had been chokingly coughed up by Kampala. Complete with an apology to Uncle Paulo!
Kagame forced himself into DRC. The regional body told him to leave. He remains put. He argues he is inside there to protect his people staying there.
ALSO READ: East African Community Unveils Regional Bio-Economy Strategy
Fast forward to singer Weasel, real names Douglas Mayanja. He is on the spot currently for turning his wife, Sandra Teta, into one of his drums. He allegedly beat her up and distorted her face. Teta hails from Uncle Paulo's land – Rwanda.
Kampala kept mum. Police refused to talk or do anything. See, Weasel is a big guy. He is highly connected. He has money. He belongs to a celebrity family – the Mayanja family.
His brother Jose Chameleone, real names Joseph Mayanja, is the music doctor and champion. Another is Pallaso, real name Pius Mayanja, a rising star. So, how can anyone in government, security or police touch Weasel?
Being a big guy, Weasel is rumoured to have kidnapped and hid the Rwandan beauty. Still, no one is daring to touch him.
ALSO READ: PICTURES: Thighs & Booze Dominate Roast And Rhyme In Jinja
Chamilleone's wife, Daniella Atim used Social Media from his US home and expressed outrage and regret over what her brother-in-law did.
Detecting a mad person in the one who violently flogged Weasel's wife and even threw their children on the streets, soft-spoken Daniella appealed to anyone willing to quickly help treat the mad batterer.
But you certainly don't cause havoc, as the one caused by Weasel to Kagame's people, and get away with it. Never! Weasel is too big for anyone else in Uganda to handle but don't tell that to Uncle Paulo.
Kagame wants justice to be quickly done. He has already contacted his ambassador here to do a thorough follow-up of the matter and to quickly retrieve her sister from Weasel.
Knowing Kagame for the tough guy he is, the employee has since gone down to work and even got to the victim of the other mad batterer Daniella talks about.
The victim briefed the ambassador on what went wrong and the ambassador certainly briefed the boss in Rwanda. The parents of the victim were sponsored by Kagame to come over and follow up on the matter.
Weasel seems to have, by battering his lover, battered Uncle Paulo himself whose consequences are simply dire. Let's keep watching from a safer distance as Weasel the batterer champion meets with Kagame.